A Jewish school in the Greater Boston area successfully collected large amounts of supplies and gear from community members to send to the Israel Defense Forces.
"Behind me is an endeavor that began at roughly 11:00 this morning and within a heartbeat, our community is able to mobilize," Rabbi Yaakov Green, the Head of Maimonides School told Fox News Digital.
The gear and supplies—which filled 40 luggage bags—were checked on an El Al flight with two alumni of the school who flew to the Jewish state to fight for the IDF as reservists on Tuesday.
AMERICAN JEWISH SCHOOL SENDS GEAR TO ISRAELI WAR EFFORT
WATCH MORE FOX NEWS DIGITAL ORIGINALS HERE
"We got lists from both their units as well as other units of what is most needed on the front lines," Green said. "Our community just mobilized, came out in force not only with stuff and bags, but with people, students and parents coming together, not just from our school, but from the whole Greater Boston Jewish community to band together."
Using the school cafeteria as a staging ground to prepare the bags, dozens of volunteers of all ages welcomed the donations and got to work, some carrying Israeli flags and humming along to Jewish music in the background.
Gear requested included camelbacks, tactical flashlights, sleeping bags, camping mattresses, headlamps, thermal clothing, large zip ties, hand warmers, batteries, and more. The community also collected funds to send the bags to Israel.
'PURE HATE': JEWISH STUDENTS DISCUSS LIFE IN WAKE OF ISRAEL WAR
Over 1,200 people in Israel have been killed since Saturday when Hamas broke through the Israeli-Gaza border and committed massacres in villages, on roads, and at a rave. More than 1,200 Palestinians have been killed since the war began, many from Israel's retaliatory air strikes, according to the Palestinian Ministry of Health.
The feeling of not being able to be in Israel helping and the fear of what their fellow Jews were enduring drove them to spring into action, according to the rabbi. 
"This is what we need to do," he said. "Our community has to come together to bring a little more light into the mountain of darkness that Hamas is perpetrating, that Hezbollah is perpetrating, that Iran is perpetrating, and we are doing what we can from the diaspora to help fight this fight, this global fight."
'DESPICABLE': STUDENTS CONDEMN HARVARD STUDENT GROUPS' LETTER BLAMING ISRAELIS FOR OWN MASSACRE
Green said the war has shaken the Boston-area Jewish community to its core.
"I want to say that it's actually unimaginable, but we no longer have to imagine it. It is. Nightmares come to life and it is the stuff of nightmares perpetrated by monsters and the monstrous things that we no longer have to imagine," Green said.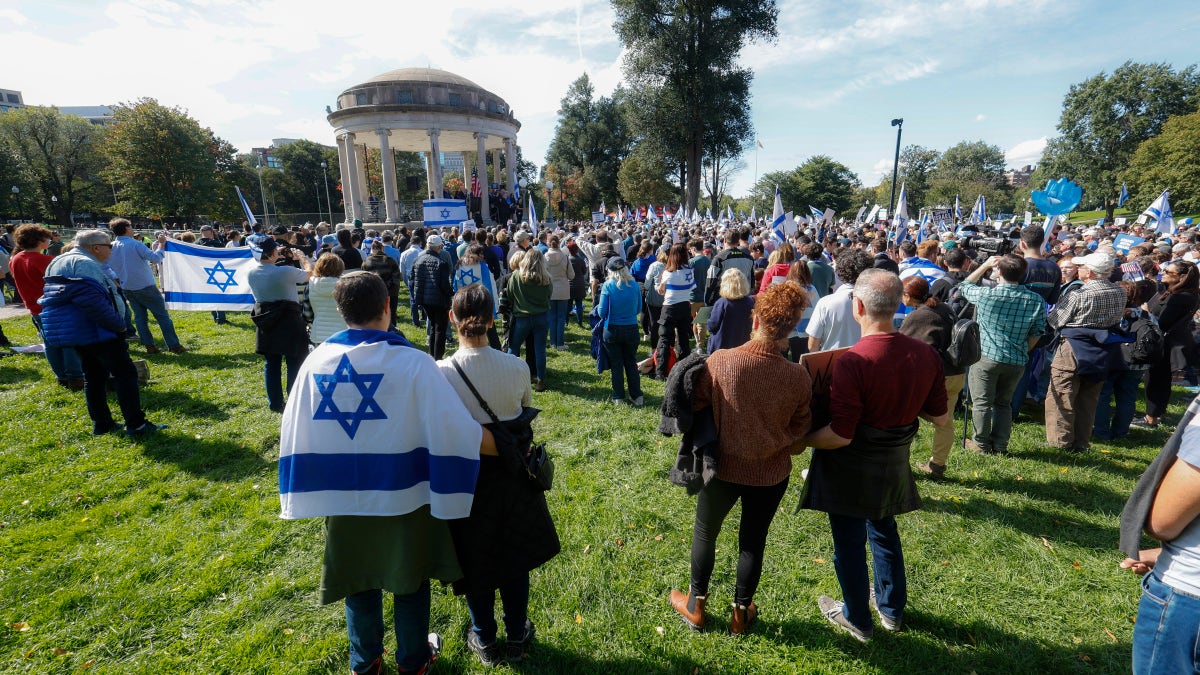 During a Tuesday rally in support of Israel in the Boston Common, Green witnessed the mother of an alumnus find out her son-in-law, Yosef Malachi Guedalia, was killed in action while fighting in an elite unit.
Fox News was also present when the woman found out and saw her wailing at the back of the crowd.
"We were standing with that young man's mother-in-law… and they got the call," he said. "We had to rush over to the home and the senior class went there to sing and usher the family to the car to take them to the airport. But we lost him in battle. We lost him yesterday. Just yesterday."
MASSACHUSETTS PRO-PALESTINIAN PROTESTORS DESECRATE US FLAG, CALL AMERICA 'LEGIT GANGSTERS'
Green added that the alumnus had just celebrated her one-year wedding anniversary with the fallen soldier.
He said he is disgusted by the anti-Israel protesters that gathered in the neighboring town of Cambridge the day before.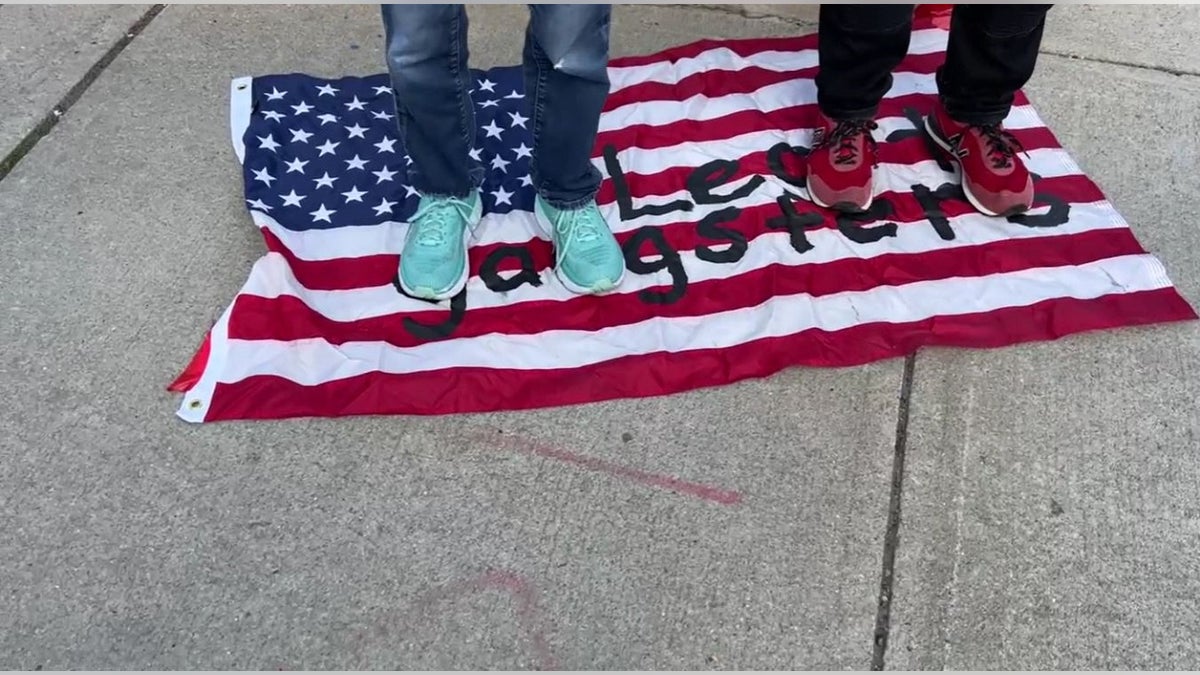 CLICK HERE TO GET THE FOX NEWS APP
"My blood boils," he said. "We maybe hoped that it would be a little bit different, that everyone could rally around the idea that kidnapping babies, months-olds and demented Holocaust survivors were probably beneath anyone. But the fact that they're not is incredibly depressing," he said.
"There are no two sides here," he added. "There's humanity and there's inhuman behavior."
Isabelle McDonnell contributed to this report.