A World War II veteran who flew 35 combat missions over Germany — and was nearly shot down on his last one — turns 100 this month.
Though he served in three wars, Woolley said the military offered him "a good life, a very good life." 
"When you're in the military, you always feel like you're doing a good job for your country and the world," Jed B. Woolley, U.S. Air Force lieutenant colonel (ret.), 99, told Fox News Digital. 
MINNESOTA WWII VETERAN CELEBRATES TURNING 100 YEARS OLD, WISHES TODAY'S YOUNG PEOPLE HAD 'MORE BACKBONE'
"I don't care who you are, you always feel that way. It's just the military spirit," he said. 
"I was pleased to serve my country."
Woolley served his country for 26 years and lives in Parachute, Colorado, where he retired with his wife, Betty, of 69 years. 
They did not have any children. Betty died in 2019.
Woolley was born in Ogden, Utah, on Nov. 18, 1923.
TIKTOK STAR AND WWII VETERAN 'PAPA JAKE' TURNS 100, WANTS FUTURE GENERATIONS TO KNOW HIS STORIES
When the United States entered WWII, Woolley said he expected to be drafted.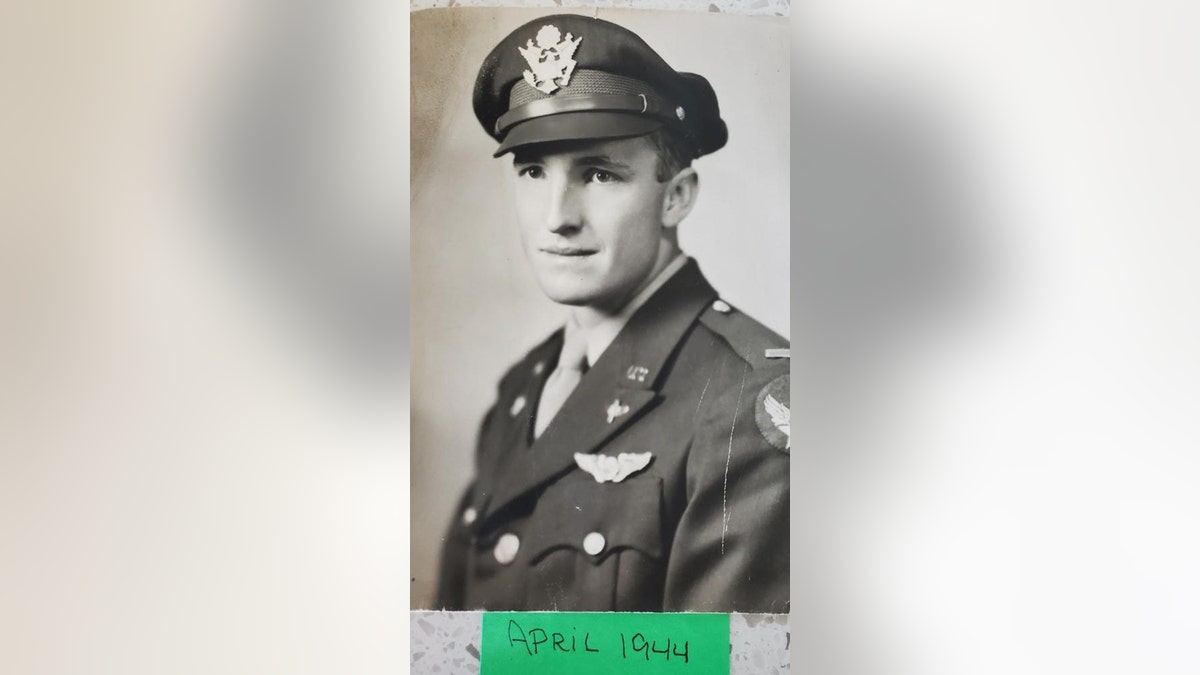 He left Weber College, where he was studying — and volunteered for the draft in order to join the Aviation Cadet program. 
He reported to Camp Kearns in Utah in May 1943 for basic training.  
WORLD WAR II VETERAN CELEBRATES 102ND BIRTHDAY: 'BLESSED' AND 'GRATEFUL' FOR COMMUNITY SUPPORT
After basic training, Woolley went to Ellington Field in Houston and to San Marcos, Texas, to complete navigator training in the Army Air Force; he earned his second lieutenant rank.
In April 1944, he and his crew completed B-24 crew training at Westover AFB in Massachusetts, logging more than 100 hours.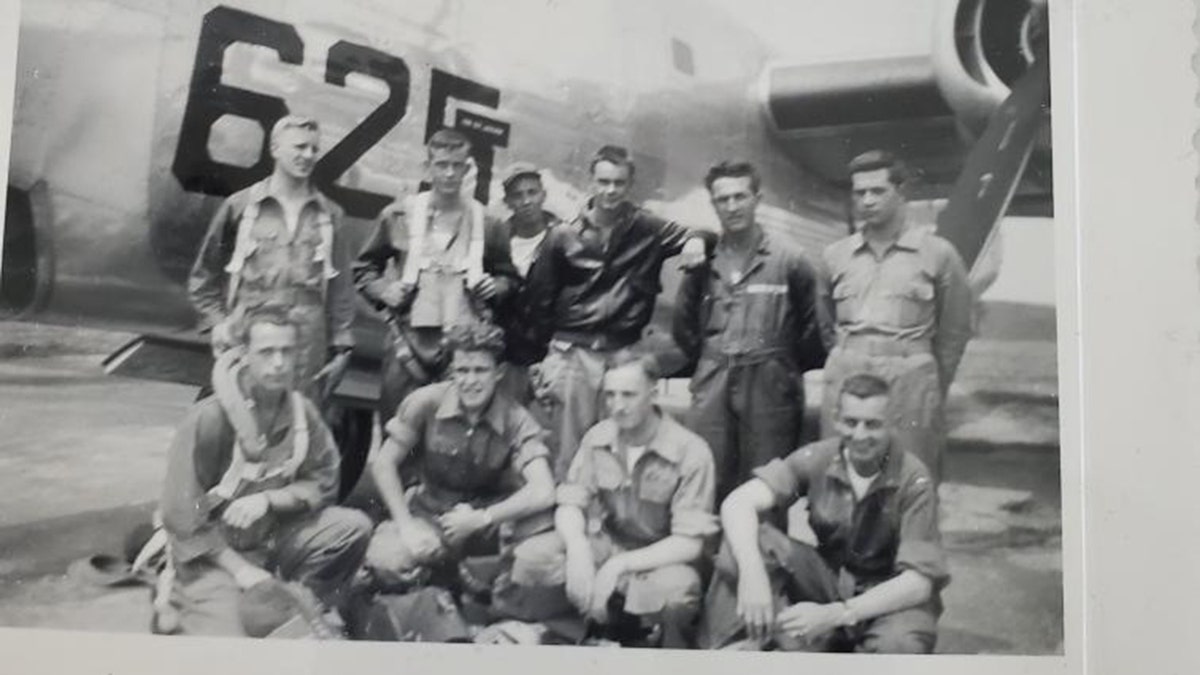 Woolley said he has two distinct war-time memories — one from the beginning and one from the end of WWII. 
The first was Aug. 16, 1944, right after the invasion of southern France. 
"We took a B-24 four-engine bomber over to Italy," Woolley said. 
"We were to join the 456th bomb group of the Fifteenth Air Force. It was a big airplane, a heavy airplane. We flew missions in it out of Italy. The whole Fifteenth Air Force was mostly B-24 fours. They had a couple of groups of B-17s, but the rest were B-24s."
100-YEAR-OLD WWII VETERAN RUNS IN PENN RELAYS
They landed at a base in Italy and were moved into a squadron where Woolley, at the age of 20, was the navigator of a crew of 10. 
"When you're in the military, you always feel like you're doing a good job for your country and the world."

— Jed B. Woolley
"We started flying missions almost immediately after we got there," Woolley said.
"After a few missions, they decided that they should set a target for the missions because people were getting unhappy both in England and in Italy. They never knew when they were going to be through flying, and they'd probably get killed," he added.
The other incident Woolley said stands out in his mind is Sept. 27, 1945 — while on his final mission. 
100-YEAR-OLD WWII VETERAN THROWS FIRST PITCH AT LONG ISLAND DUCKS BALLPARK
"I went over to Ops that night and signed up to fly a mission to Yugoslavia in the morning, because that was an easy target," he recalled. 
"And so I went to bed and slept wonderfully and got up and had breakfast and went through all the rigamarole you do to get ready to fly a bombing mission."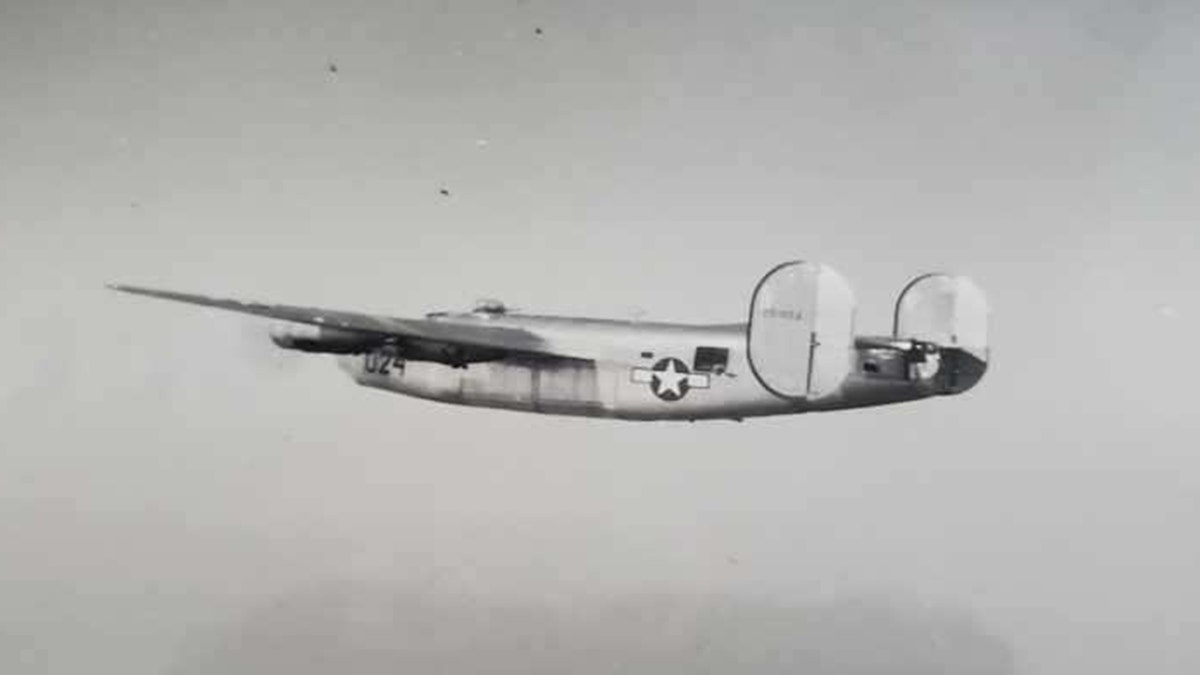 Woolley went to the briefing and found out they had changed the target. 
It was no longer going to Yugoslavia, but instead, it was to one of the toughest targets in Germany.
"The railroad yards at Augsburg," Woolley said, sharing the target. "And I almost fainted, but I couldn't. I was still tied to the same crew, the lead crew for the squadron."
He went on, "We flew the mission and as we got down to the bomb run, you could see the black smoke at the end of it, where the anti-aircraft artillery was exploding."
TEXAS ARMY VET SURPRISED WITH TOWN PARADE FOR HIS 95TH BIRTHDAY: 'I'M NOT A HERO, I JUST SERVED MY COUNTRY'
Woolley said they had to fly through the thick smoke in order to hit the target.
"We went down there and just as we hit the target, they hit us," Woolley said.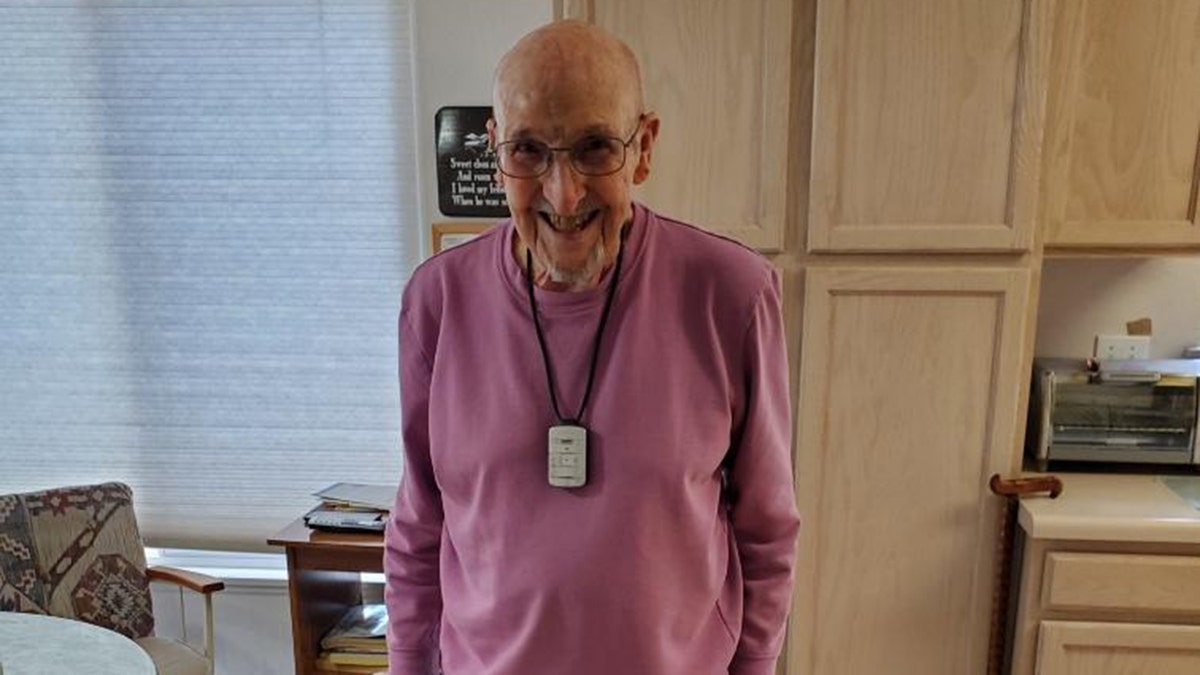 "Our number three engine was shot out. We had quite a leak from the big fuel tank at number three. And we didn't have any hydraulic system from then on. So, that was rather exciting." 
But Woolley and his crew were determined to survive.
WWII VET, 101, 'FINALLY' WALKS AT GRADUATION 80 YEARS AFTER HAVING TO MISS CEREMONY AMID GLOBAL WAR
"I was scared, of course," Woolley said. "But I said, 'I still want to go home.' When we got out of the artillery and started making a turn to come back to Italy, one of the crew members says, 'Let's go to Switzerland.' And I said, 'Hell no. We're not going to Switzerland. We're going back to Italy.'"
"Marrying Betty was the greatest thing that ever happened to me. I often said we soldiered together for 20 years before we retired."

— Jed B. Woolley
Woolley's crew later found out that three airplanes in the group were shot down — while six were shot up and went to Switzerland, which was close to Augsburg.
"The pilot flew a wonderful job back to Italy over the Alps and down near our base," Woolley said, adding that when they returned to the base, gas was low in an engine.
"We didn't know when we were going to run out of gas in the others. So, we were flying close to another airfield in our group." 
NEW YORK VETERAN, 105, SHARES HER SECRET TO A FULFILLING LIFE: FAITH, FAMILY AND 'NO REGRETS'
They made the landing there with no brakes, since they had no hydraulic fluid, Woolley said. 
"But he made it stop, all right," Woolley said of the pilot, "and then he tried to taxi with the two engines, but he ran it into a small ditch. I got out of the airplane, got my equipment — and that was the end of my World War II experience."
Afterward, Woolley returned home to Ogden, Utah, in March 1945. 
CALIFORNIA MAN CELEBRATES 100TH BIRTHDAY WITH 'DOG PARADE' FEATURING 200 PUPS OF ALL SHAPES AND SIZES
He went back to Weber College on the GI Bill and continued to serve in the Air Force Reserve while studying aeronautical engineering. 
"I stayed on the reserves after I got out after World War II because I figured there would be other wars," Woolley said. 
"And I was right. I served through the Korean War and part of the Vietnam War before I retired."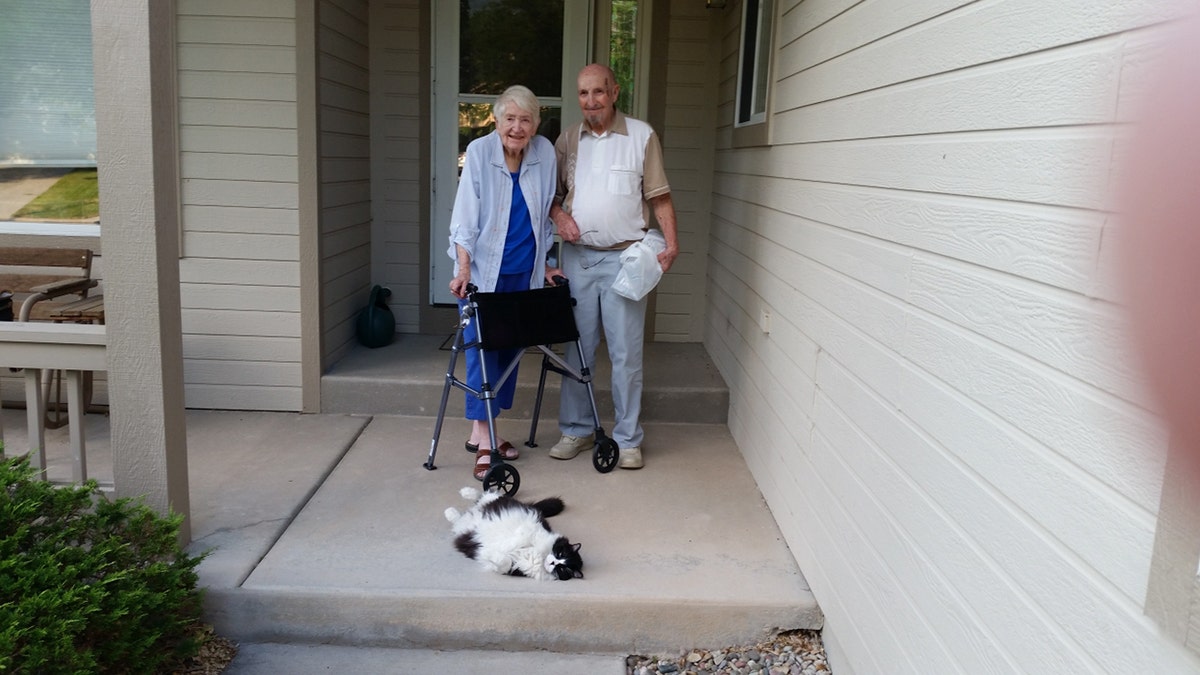 He met his wife, Betty, and got married as he returned to active service in 1949. 
The two had many adventures together and embraced the military lifestyle, Woolley said.  
"Marrying Betty was the greatest thing that ever happened to me," Woolley said. "I often said we soldiered together for 20 years before we retired."
The couple lived in Mississippi, Louisiana, Florida, Michigan, New Mexico, Canada, Washington, D.C., and California. 
VETERANS DAY BY THE NUMBERS: 8 FACTS ABOUT THE FEDERAL HOLIDAY
During those years, he first continued as a B-29 navigator at Barksdale Air Force Base in Parish, Louisiana. 
His crew deployed to England during the Cold War as the Korean War broke out.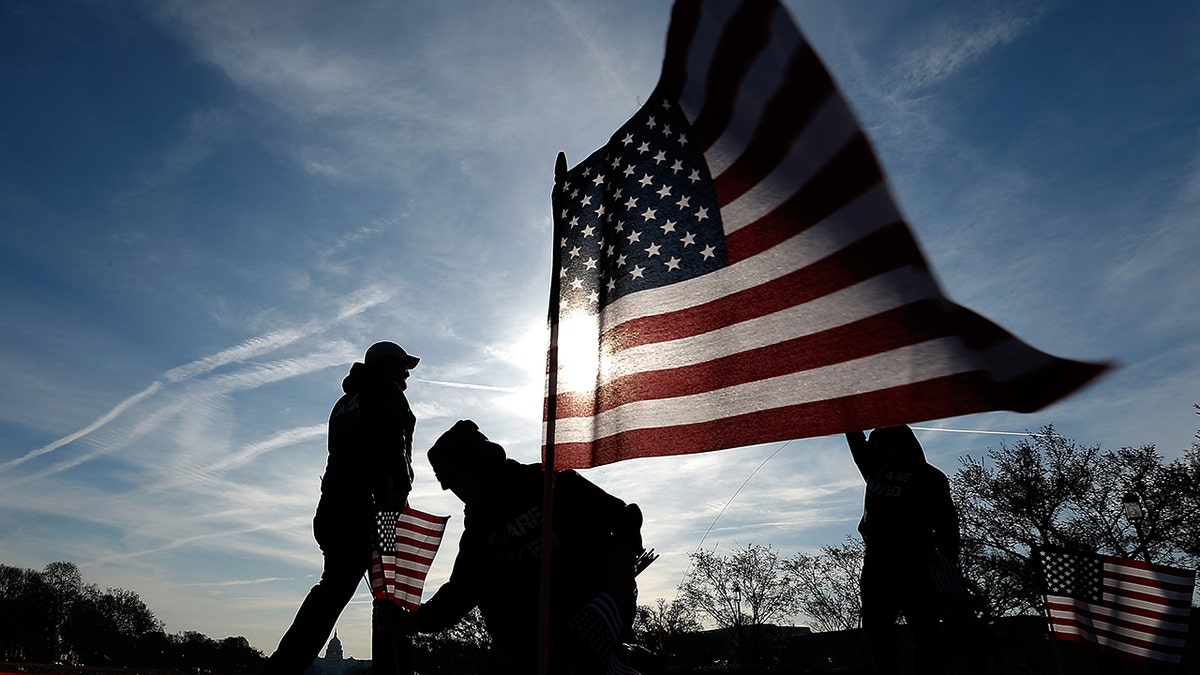 After his deployment, he was accepted for a program through the Air Force Institute of Technology to earn his master's in aeronautical engineering in 1954 and later reported to Holloman AFB, New Mexico, where he was the chief of the Balloon Branch.
He was an exchange officer with the Royal Canadian Air Force in Ottawa, working in the intelligence field. He was selected to go to France on a Department of Defense team to look at equipment being developed by the French that could be incorporated into NATO.
CLICK HERE TO SIGN UP FOR OUR LIFESTYLE NEWSLETTER
Woolley was reassigned to Andrews AFB, Maryland, in early 1962; he worked closely with the Air Staff at the Pentagon, the Central Intelligence Agency, Defense Intelligence Agency and National Security Agency. 
During the Cuban Missile Crisis and the Kennedy assassination, he analyzed classified information related to the incidents.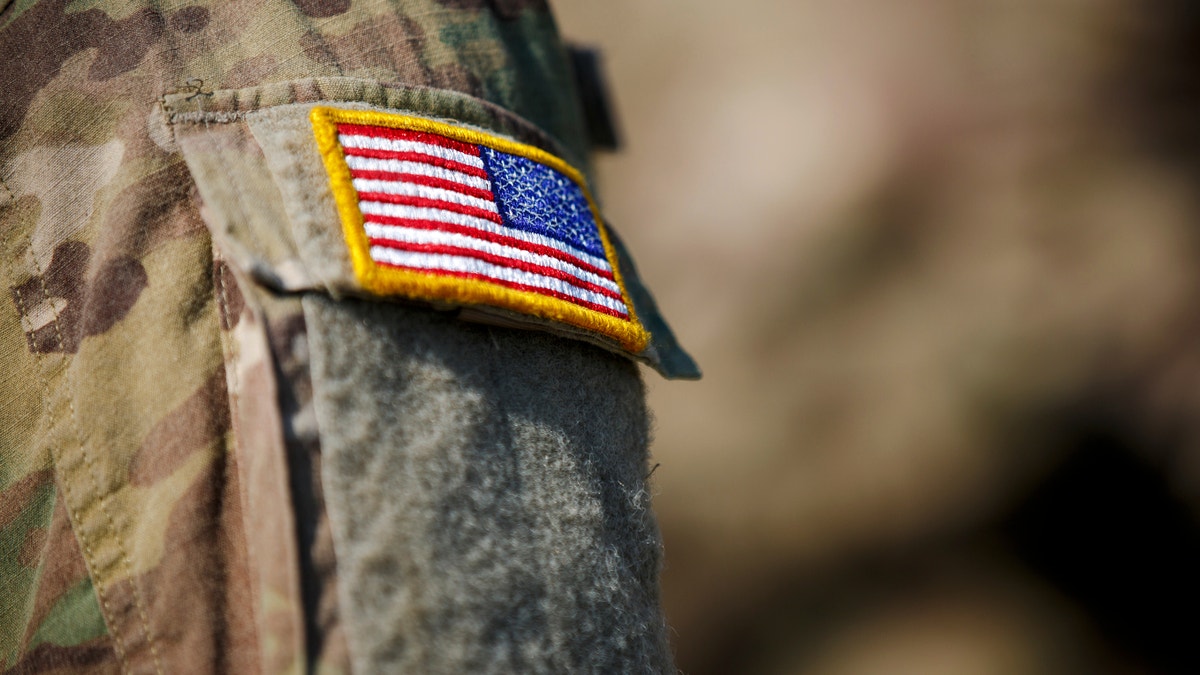 In 1964, he was accepted into the Education with Industry program through AFIT. He joined Lockheed for a one-year assignment to learn about how they developed their systems for the Department of Defense.
In 1965, he returned to the national capital region to work at the Defense Intelligence Agency until 1968. At that point, he went to Los Angeles AFB to work in the Air Force Space & Missile Systems Office.  
CLICK HERE TO GET THE FOX NEWS APP
After Woolley retired in 1970, he and his wife later moved to a patio home in Colorado, where he still lives on his own. He said he has the good fortune to be surrounded by caring neighbors and friends. 
Woolley said his doctor recently told him his heart and lungs are "perfect."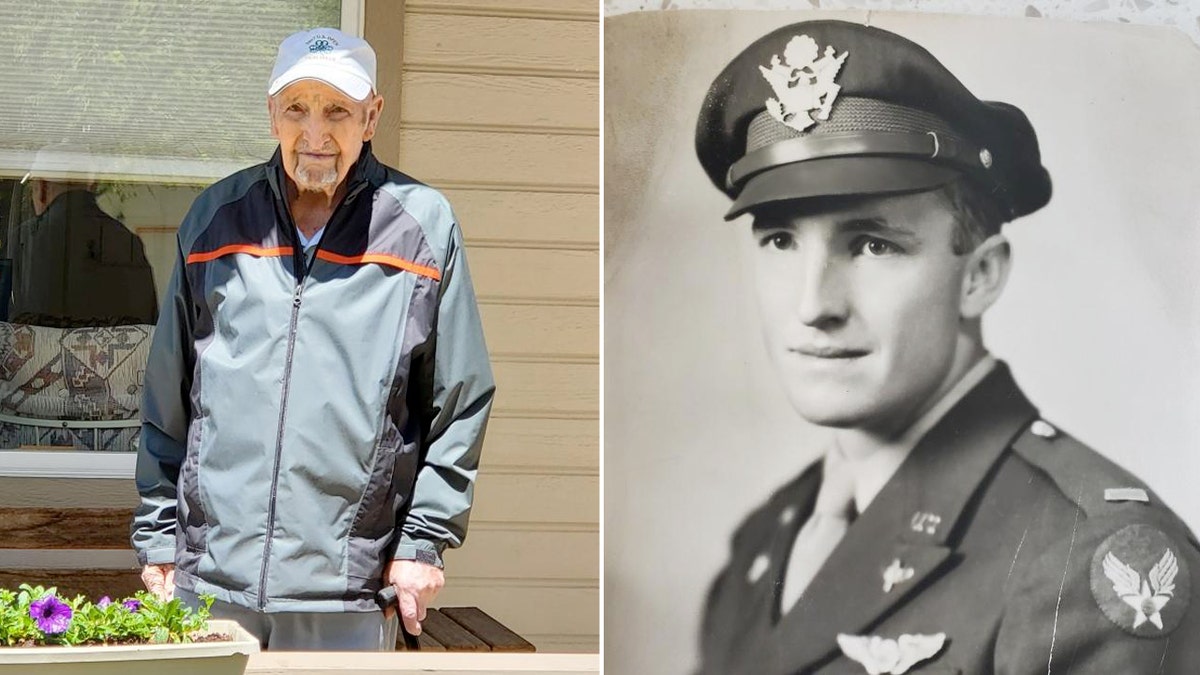 He attributes his good health and long life to a few things — eating well, never having any major illnesses and treating others well.
"I think being just a gentleman, being truthful with everybody," he said, "and helping people when you can" are what have kept him going, he said. 
Woolley's friends are planning a small gathering on Nov. 18 to celebrate his 100th birthday.
For more Lifestyle articles, visit www.foxnews.com/lifestyle.