Gov. Gavin Newsom, D-Calif., drew ridicule from social media users after a viral video showed him tripping on a kid while playing basketball in China.
The video showed Newsom dribbling and playing basketball with a group of Chinese students. While running, he ran into one student and fell on top of the boy. 
Newsom quickly reached over, grabbed the boy and pulled him off, laughing and slapping the child's backside in the process.
The situation came off as bizarre to many people on Sunday with some once again questioning why Newsom is in China in the first place.
CALIFORNIA GOV. NEWSOM, A TOP BIDEN 2024 SURROGATE, MAKES HIGH-PROFILE TRIPS TO ISRAEL, CHINA 
"@GavinNewsom, second only to @BarackObama in his use of kids as foil for validating delusions of basketball grandeur," Grabien founder Tom Elliott wrote.
Conservative media personality Graham Allen asked, "Gavin Newsom RAN OVER a small Chinese child while playing basketball in China!!! Why is Gavin Newsom in China in the first place?!?!!"
The College Fix reporter Benjamin Rothove similarly asked, "Why is Gavin Newsom in China at all? There is no way he could possibly think that would be good optics."
"OMG my governor is so cool and relatable! Watch him take out a small child while desperately trying to emulate Barack Obama while on a foreign visit to one of the world's leading dictators," Alliance of Los Angeles County Parents founder Julie Hamill joked.
"That's a charge. Kid was planted," columnist David Marcus wrote.
Commentator Kate Hyde said, "I can't stop watching this clip of Gavin Newsom playing basketball in China where he slips and flattens a kid then plays it off by pretending to beat the kid up."
"Gavin Newsom over dribbling into a turnover is exactly what I needed to wake up this morning," Fox Sports Radio host Doug Gottlieb joked.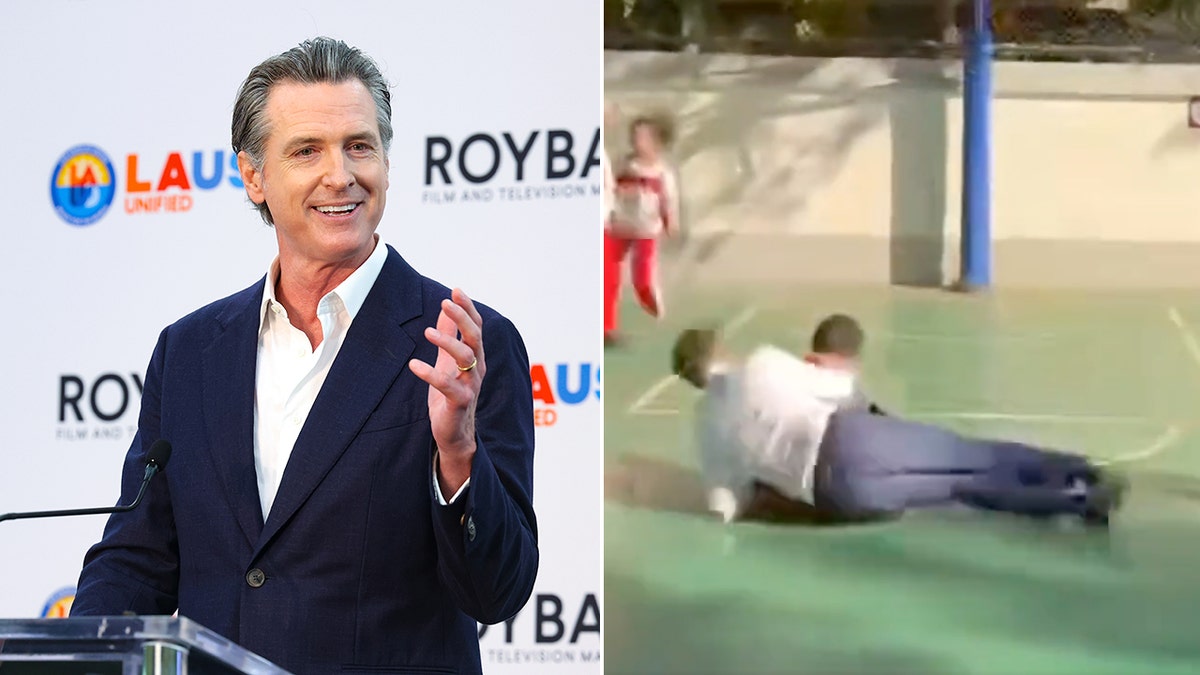 CALIFORNIA'S NEWSOM HAS SURPRISE MEETING IN BEIJING WITH CHINA'S XI, GETS TORCHED FOR CLIMATE 'FEARMONGERING' 
Newsom met with Chinese leader Xi Jinping in Beijing on Wednesday for the purpose of "renewing our friendship and reengaging (on) foundational and fundamental issues that will determine our collective faith in the future." This was part of a week-long trip that will also address the threat of climate change.
Newsom was criticized for meeting with Jinping amid tense U.S.-China relations. The meeting also reignited theories whether Newsom is building himself up as a potential replacement for President Biden as the Democratic candidate for president in 2024.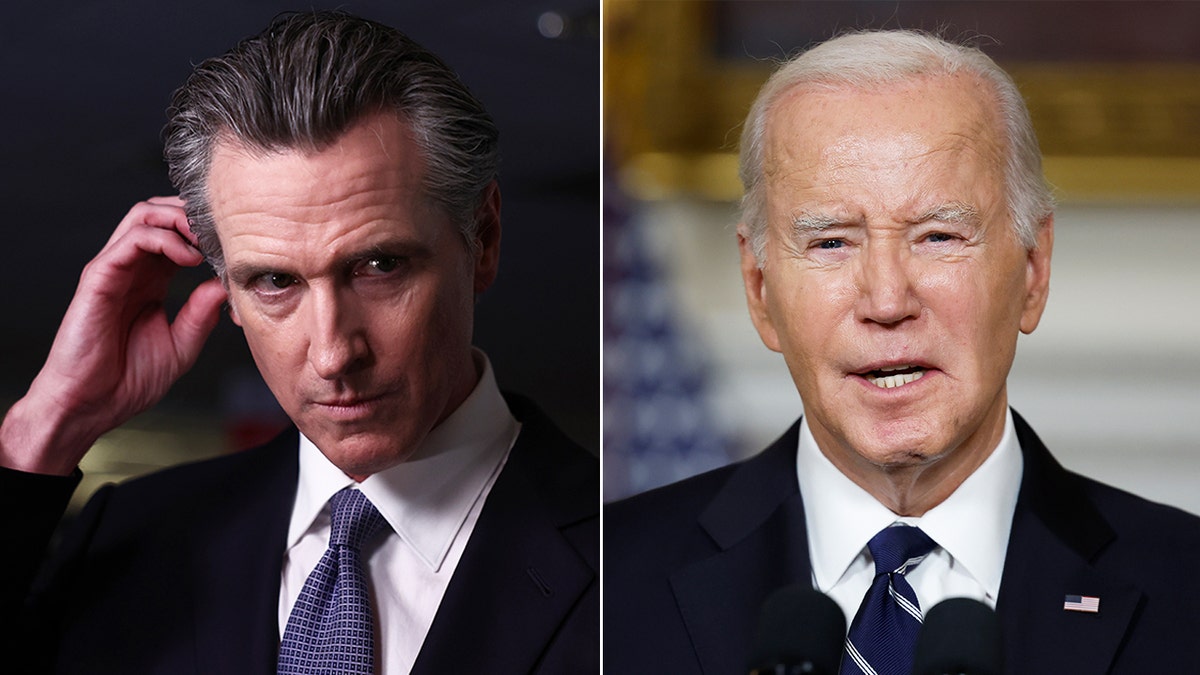 CLICK HERE TO GET THE FOX NEWS APP
For more Culture, Media, Education, Opinion, and channel coverage, visit foxnews.com/media.