The Democrat governor of one red state is taking heat from his Republican challenger over his continued support for President Biden just weeks ahead of what could be the most consequential Election Day of the off-year campaign cycle.
The criticism comes after a local Kentucky outlet reported that the state's Democrat governor, Andy Beshear, reiterated his support for Biden, who is wildly unpopular with Kentuckians, in an interview published on Tuesday.
"It should come as no surprise that Andy Beshear is endorsing Joe Biden. Andy has been doing Biden's bidding his entire time in office. As a result, Kentuckians are struggling to make ends meet, our streets are full of crime and drugs, and our kids face historic learning loss," Kentucky's Republican Attorney General and gubernatorial nominee Daniel Cameron told Fox News Digital after the report's publishing.
FORMER SPECIAL FORCES SOLDIER GETS ANOTHER BIG NAME ENDORSEMENT IN RACE TO FLIP SWING HOUSE SEAT FROM DEMS
Sean Southard, the spokesman for the Republican Party of Kentucky and a Cameron campaign surrogate, added to that, pointing to what he said was Biden "bankrolling" Beshear's political operation.
"Kentuckians don't want four more years of Joe Biden's failures," he said. "Andy's endorsement of Biden shows he is out-of-touch on inflation, crime, and the border. Biden is bankrolling Beshear's campaign. That's why Andy will always put Biden ahead of Kentucky. Daniel Cameron will always put Kentucky first."
Southard's "bankrolling" accusation was in reference to Federal Election Commission data showing the Kentucky Democrat Party was raising money through the Biden Victory Fund, a joint fundraising committee authorized by the Biden-Harris re-election campaign, and in turn transferring hundreds of thousands of dollars to Beshear's campaign.
POTENTIAL NAIL-BITER RACE IN DEEP-RED STATE HEATS UP AS DEM NOMINEE ACCUSES GOP GOVERNOR, FAMILY OF CORRUPTION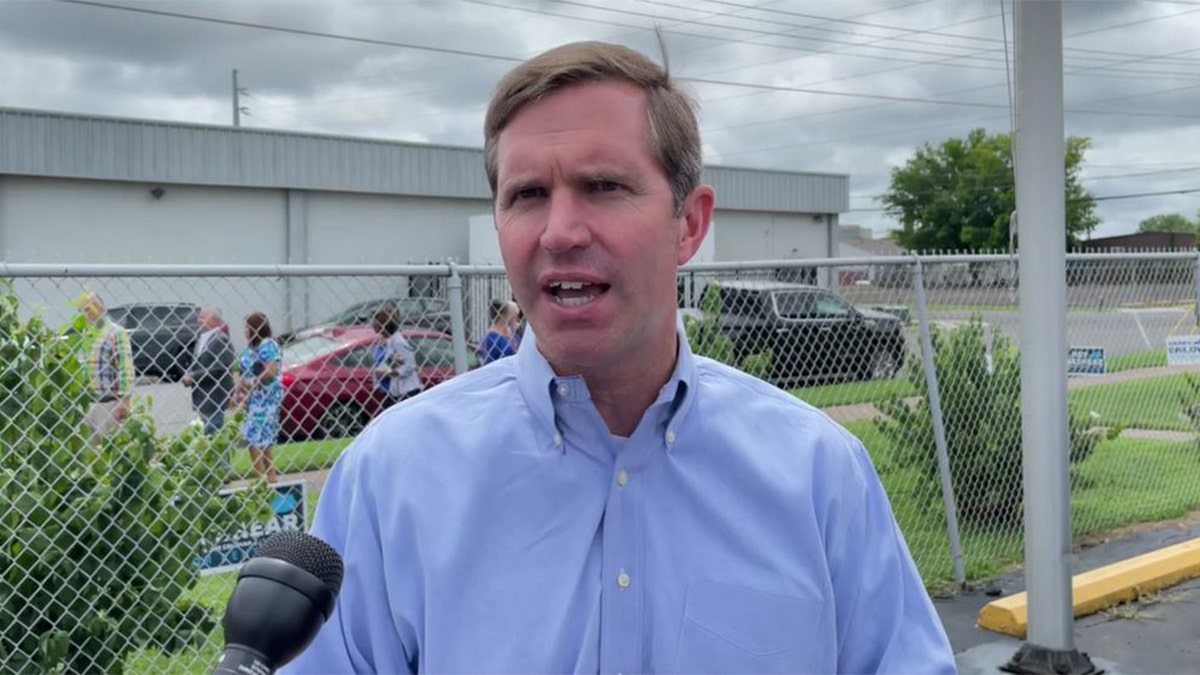 In his Tuesday interview, Beshear said that commercials trying to tie him to Biden were being run by the Cameron campaign and groups supporting his gubernatorial bid because "they don't have an agenda to run on, and they can't win if this race is about us in Kentucky."
"Every governor's race is about that state, is about what's going on in the economy, yet the ads you're seeing from them are trying to convince you that this race is about Washington, D.C., and I believe that they are dishonest as I believe a number of the ads are. They are meant to confuse, and they are meant to stir up anger and fear and sometimes even hatred," Beshear said.
A spokesperson for Beshear's campaign, told Fox, "Daniel Cameron knows he can't win this race if it's about the record economic development, tens of thousands of new jobs and historic investments in our infrastructure made under Andy Beshear. He's desperate to make this race about Washington, DC instead of what's happening here in Kentucky to improve our families lives every day."
REPUBLICAN CONGRESSMAN ADMITS HE 'WAS PRAYING' FOR 'SMALL' GOP HOUSE MAJORITY BEFORE 2022 MIDTERM ELECTIONS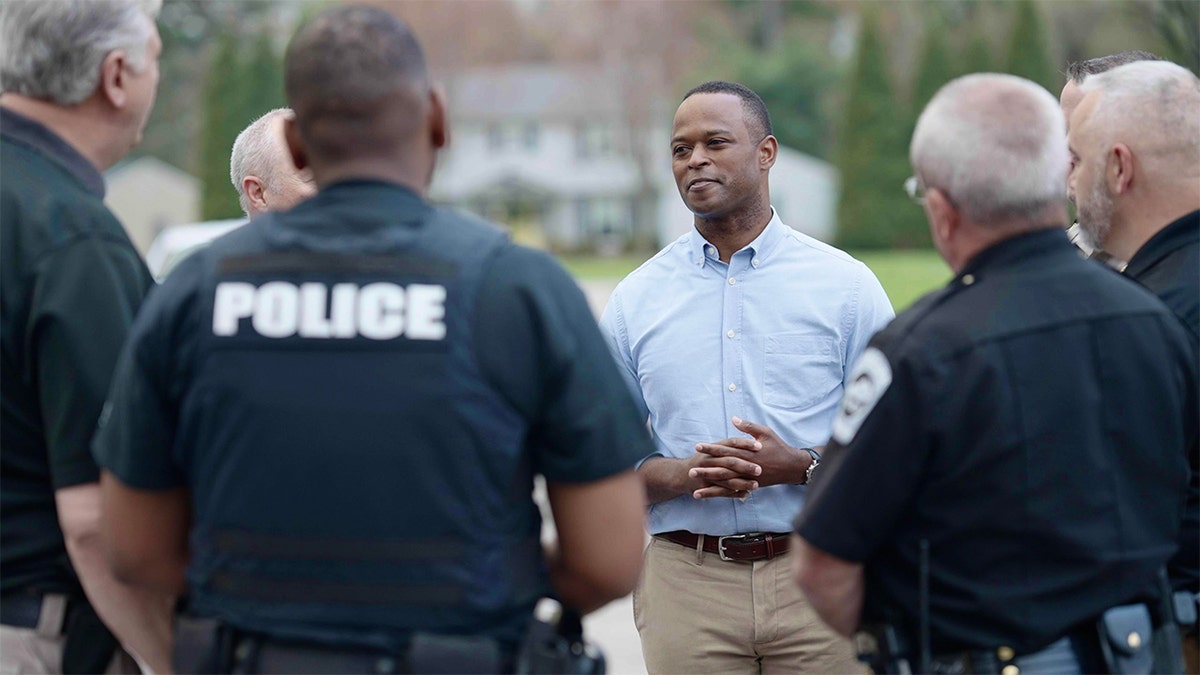 The spokesperson also pointed out that this isn't a new position for Beshear as suggested by the Cameron campaign, and that "it shows just how desperate the Cameron campaign is that they think a Democratic governor supporting a Democratic president for reelection is interesting."
In terms of his own presidential preference, Cameron told Fox he was "proud to support and to be endorsed by President Trump," before adding that voters in Kentucky were "looking forward to November 7, when we can fire Andy Beshear."
CLICK HERE TO GET THE FOX NEWS APP
The race between Beshear and Cameron is the among the most closely watched election of 2023 and is being largely viewed as a bellwether for the 2024 elections. A Beshear victory could spell trouble for Republicans hoping to capitalize on the unpopularity of Biden and Democrats in Congress.