Jacob Elordi went whole-hog to play Elvis Presley in the new movie "Priscilla."
The Australian actor explained how he used Elvis' famously decadent diet to get into character during a conversation with director Sofia Coppola and co-star Cailee Spaeny published by Entertainment Weekly on Thursday.
"You ate a lot of bacon," Coppola remarked, adding how Priscilla Presley, the singer's ex-wife and the film's subject, told her "Elvis liked really burnt bacon."
To mimic The King's eating habits, Elordi said he "averaged, like, a pound of bacon a day."
"It's not that noticeable because I'm quite long, but I was the biggest I've ever been," the "Euphoria" actor added.
Spaeny, who leads the picture as Priscilla, then made mention of Presley's love for the legendary "Fool's Gold" loaf: a behemoth one pound bacon, a loaf of sourdough bread, jar of peanut butter and jar of jelly dish that he would often fetch via private jet during a craving.
According to Elvis' ex, the "A Big Hunk 'o Love" singer's diet was heavy on comfort foods for a reason.
"Priscilla told me that because they were so poor, that they would just live off peanut butter and banana sandwiches," Coppola relayed. "So when he was more successful, like, it reminded him of being a kid."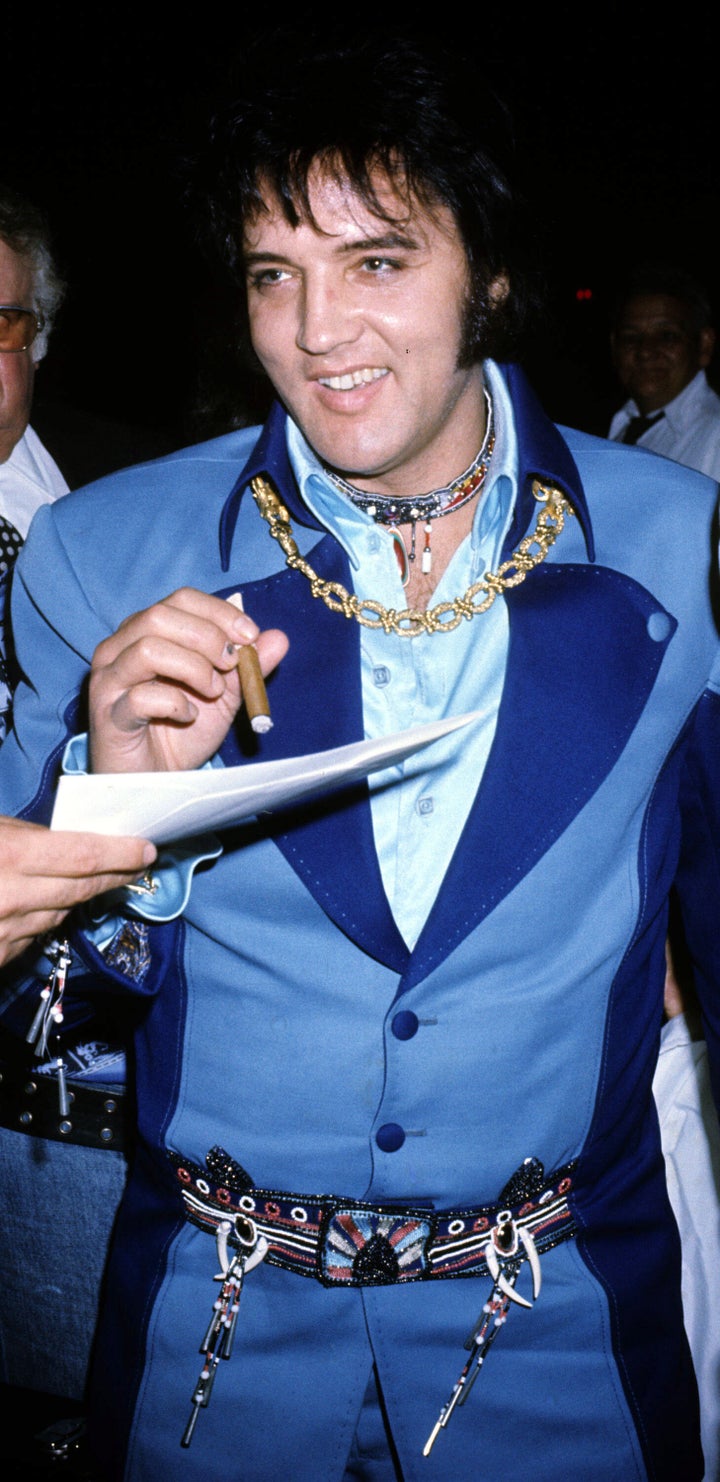 "But we have to ask her how to really make them because she can tell us how to do it," Coppola said of Presley's beloved PB&B sandwiches.
"It's a secret recipe," Spaeny laughed.
Presley's passion for food was unpacked in the 1996 documentary, "The Burger and the King: The Life & Cuisine of Elvis Presley."
In the doc, his former cook Mary Jenkins Langston said, "The only thing in life he got any enjoyment out of was eating. He liked his food real rich."