New York Jets head coach Robert Saleh, and a groaning MetLife Stadium fan base, watched as third-year quarterback Zach Wilson struggled in the team's 27-6 loss to the Los Angeles Chargers.
Wilson's struggles this season, despite the Jets only being one game below .500, have fans wondering why he remains at quarterback, especially considering the state of the division.
The AFC East division was wide open entering their game on Monday night, with the Miami Dolphins at 6-3 and the Buffalo Bills at 5-4 after both squads lost their respective Week 9 matchups.  A 5-3 Jets team would've been right in the thick of things, including the wild-card slots in the AFC.
CLICK HERE FOR MORE SPORTS COVERAGE ON FOXNEWS.COM
But Wilson and the Jets' offense struggled mightily to get anything going against a Chargers defense that lets up a lot of points this season. Because of that, there's a "conspiracy theory" that the Jets' front office is forcing Saleh to play Wilson despite having veteran options Tim Boyle and Trevor Siemian behind him on the depth chart.
Saleh, though, put an end to that talk on Wednesday.
"We're all on the same page with that," he told reporters. "So, any conspiracy theory that might be out there, we're on the same page."
ELI MANNING SHADES JETS OFFENSE ON 'MANNINGCAST' BROADCAST: 'NO ONE HAS SAID THAT ALL YEAR LONG'
Saleh added that the Jets won't be giving Boyle or Siemian any first-time reps at practice soon, which has been said on numerous occasions. He's also defended Wilson, noting games like the wins over the Giants, Broncos and Eagles that put the Jets in a position to win in the fourth quarter. 
However, it's very clear the Jets' defense has been the driving force for this squad. It's allowed just 19.5 points per game this season with a top-three unit in pass defense (174.8 yards allowed per game), but they've struggled against the run game (137.3 yards allowed). 
As long as they play their game, the Jets will remain in ball games. But Wilson's inconsistencies that led to Aaron Rodgers being traded for this offseason are showing up again.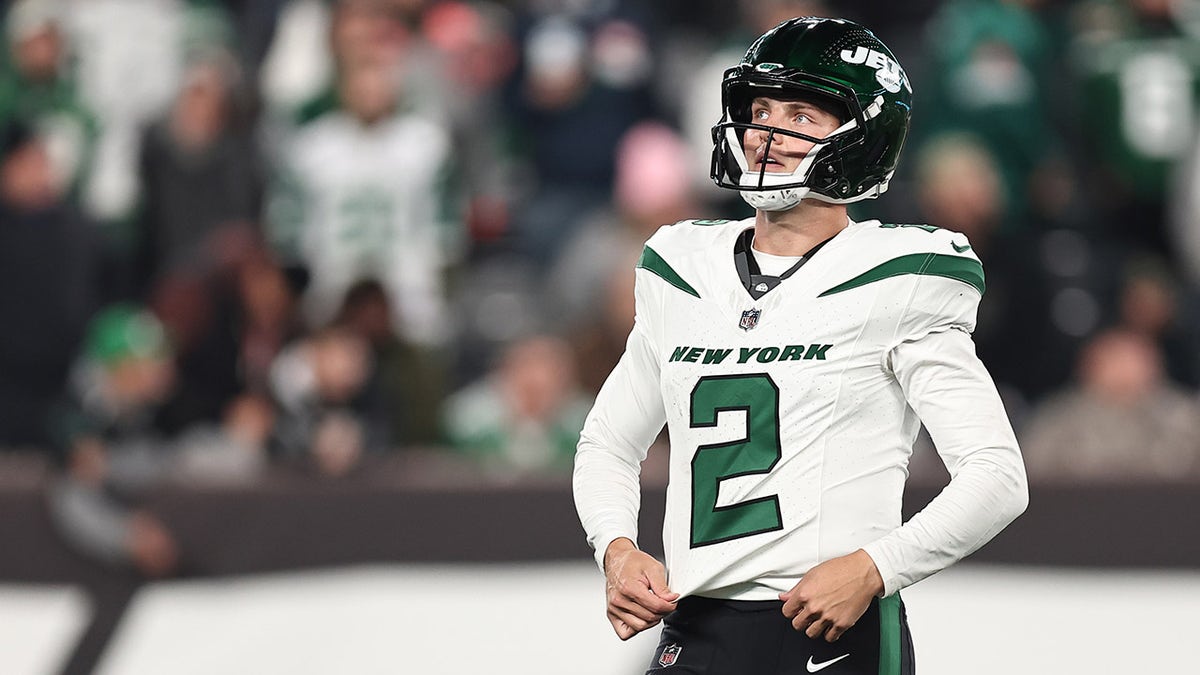 "Obviously, it's not the Greatest Show on Turf," Saleh added. "Obviously, he knows that there's a lot of things that he can do better. There's a lot of things we can all do better. And, yeah, he needs to get better. He knows that."
"But I know the knee-jerk reaction is to always hit the panic button."
Wilson didn't have a terrible game against the Chargers, passing for 263 yards on 33 of 49 through the air. However, he didn't get the ball into the end zone once, even in garbage time at the end of the game. 
AARON RODGERS OFFERS MORE REALISTIC TIMELINE FOR NFL RETURN, SAYS VOW TO COME BACK IN 'A FEW WEEKS' WAS A JOKE
He's completed just under 60% of his passes on the season thus far, throwing for 1,600 yards with an even five touchdowns to five interceptions. Wilson is also second-to-last in quarterback rating this season at 32.3, with Carolina Panthers rookie Bryce Young at the bottom at 29.5. His passer rating is 30th at 75.4 as well.
All the Jets want to accomplish, even with Rodgers sidelined because of the torn Achilles he suffered in Week 1, is to break their 12-year playoff drought – the longest active streak in all of U.S. professional sports.
The Jets find themselves facing a must-win scenario on primetime television this Sunday against the Las Vegas Raiders before having to travel to face the Bills and host the Dolphins in the next two weeks.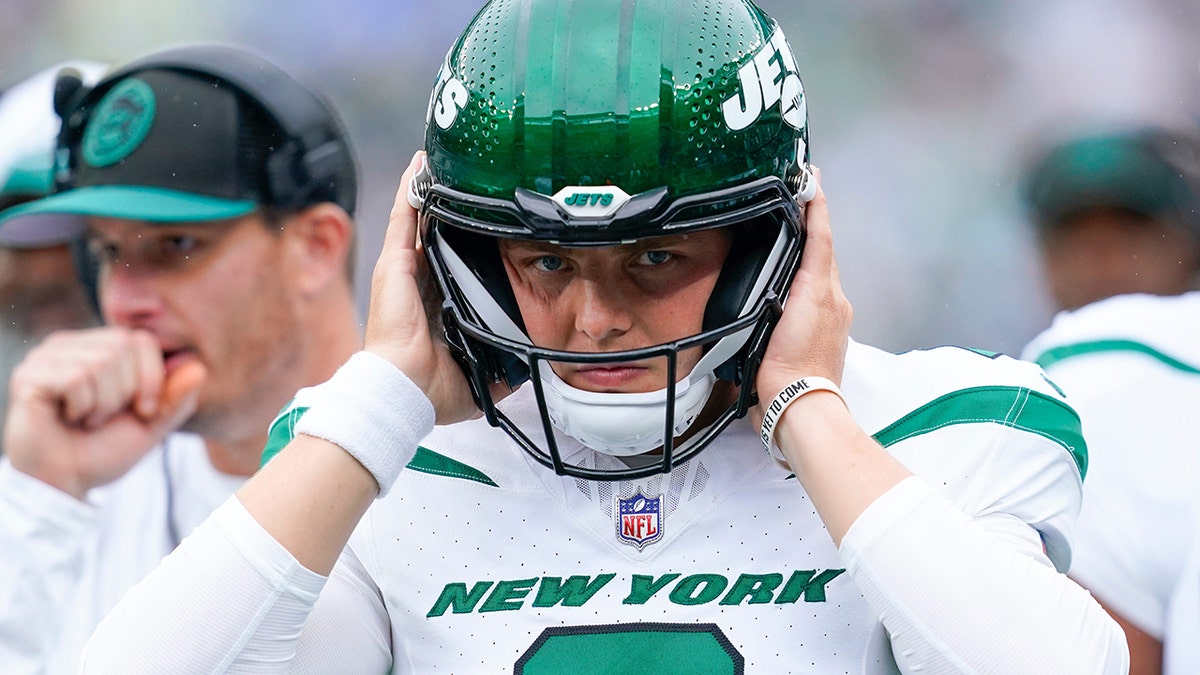 CLICK HERE TO GET THE FOX NEWS APP
Wilson is going to be the man under center until something changes. Whether that's the right call to make for the Jets will show in the box score, but Saleh says that's the direction the team will continue to go.