Hundreds of New York City protestors gathered in Manhattan and Brooklyn on Tuesday night to show support for Palestine, one month after Hamas terrorists began attacking Israel on October 7.
The demonstration began in Manhattan and went over the Manhattan Bridge, before ending at the Barclays Center in Brooklyn. The protestors were seen climbing a US mail truck in the street, waving Palestinian flags and carrying signs accusing the Israeli and US governments of genocide.
Many signs also criticized President Biden's support of Israel. Protestors were seen holding signs that read "Joe-nicide" and "We did it Joe, we funded the Palestinian genocide."
Other provocative signs read "Honor the martyrs of Palestine" and "By any means necessary." Protestors also blamed the U.S. and Israel for killing children in Gaza, and many chanted the phrase "From the river to the sea, Palestine will be free."
NEW JERSEY SEN. CORY BOOKER INTERRUPTED BY PROTESTERS DEMANDING GAZA CEASE-FIRE
"From the river to the sea" is widely believed to be an antisemitic phrase that calls for the destruction of Israel. House Republicans are planning a censure vote against Rep. Rashida Tlaib, D-Mich., for using and defending the chant. 
One chant rejected the two-state solution that has been discussed for decades: "We don't want no two-state," the crowd chanted, "We want it all."
The march came as the Israeli government ramped up its efforts to surround and infiltrate Gaza City, a hotbed for Hamas terror activity. The Hamas-run Gaza Health Ministry reports that over 10,300 Palestinians have been killed since fighting began on October 7. 
LIBERAL CITY COUNCIL DEMANDS BIDEN PUSH FOR ISRAELI CEASE-FIRE TO END 'CURRENT VIOLENCE' IN GAZA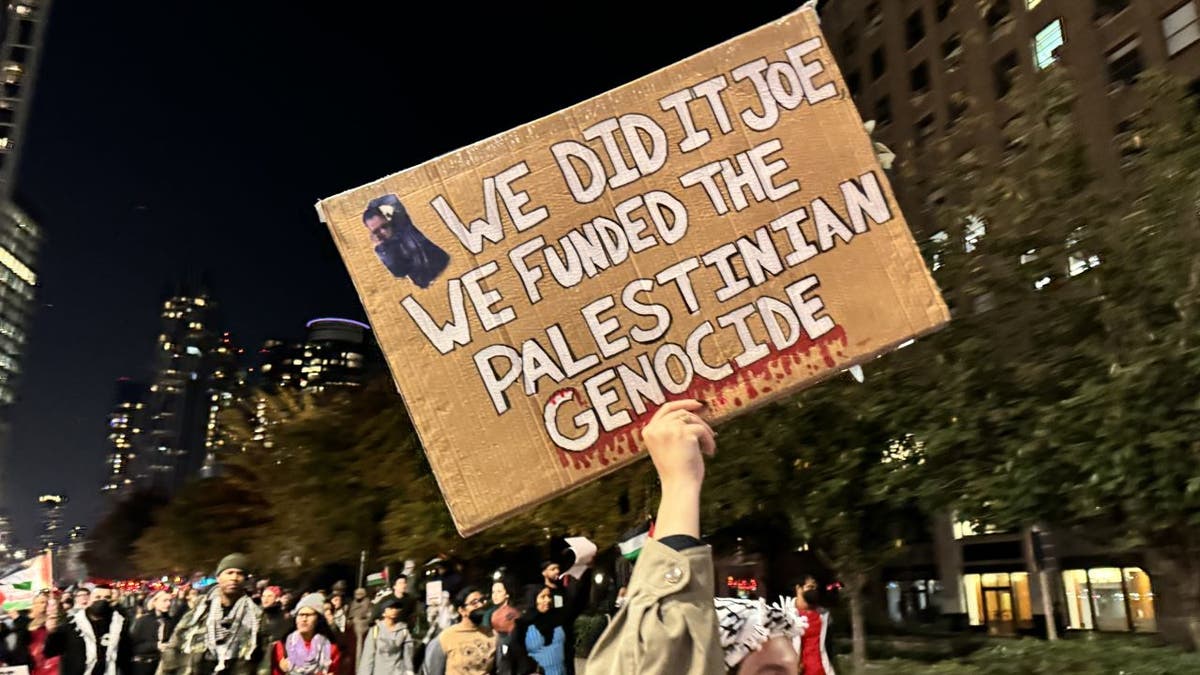 The Tuesday demonstration was also a day after the "New York Stands with Israel" rally, which attracted thousands of Israel supporters to Central Park on Monday evening.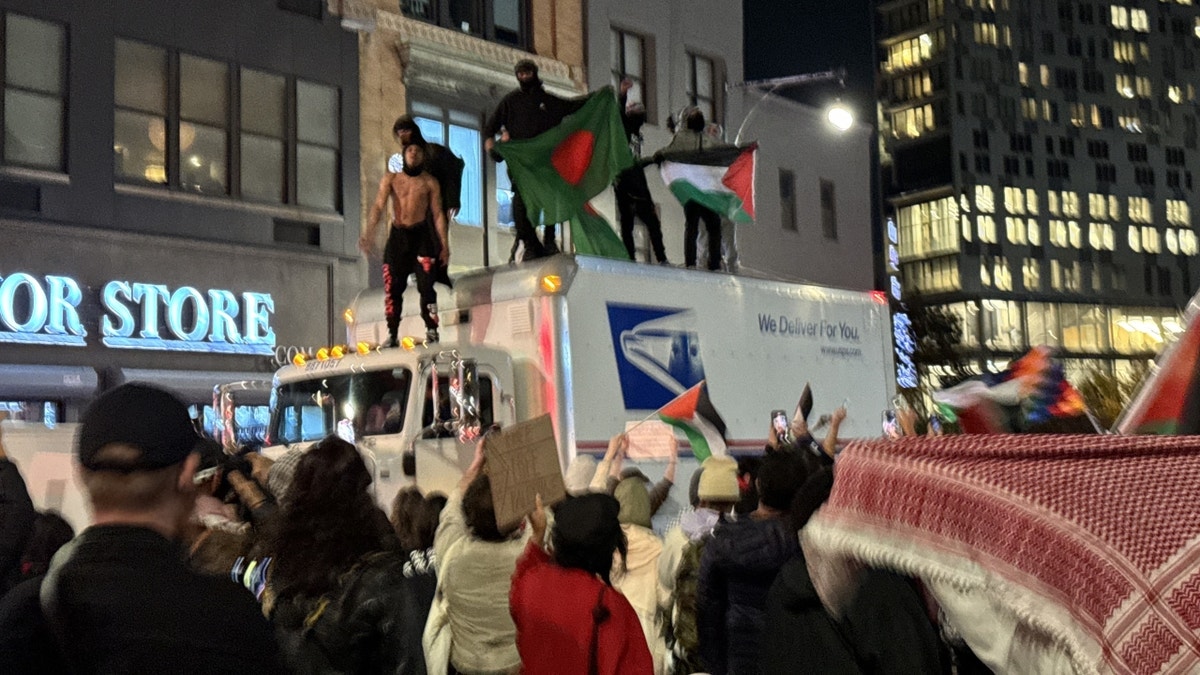 Many of the pro-Israel demonstrators at Monday's rally chanted "Bring them home," a reference to the over 200 hostages that were kidnapped by Hamas terrorists and taken into Gaza and are held by Hamas and other terror groups. Several Americans are among the captives, along with around 50 Thai workers and dozens of children.
CLICK HERE TO GET THE FOX NEWS APP