Hearst, a media company that owns Esquire, Cosmopolitan and other major brands, reportedly told employees to be careful about "controversial" statements after a senior fashion editor commented on the Israel-Hamas war. 
"On Monday, Hearst — whose magazine titles include Esquire, Cosmopolitan and Town & Country — sent staffers an email announcing the new restrictions, which were detailed in an internal document that employees were encouraged to sign," according to The Washington Post. 
"We should be careful to consider the impact that a controversial statement on a hot-button issue may have on Hearst's reputation," the policy reads, per documents obtained by The Post.
WASHINGTON POST PULLED ANTI-HAMAS POLITICAL CARTOON AMID 'DEEP CONCERNS' FROM STAFFERS
The report continued: "Although the rules don't explicitly mention the war, they warn employees that social media posts that wouldn't meet Hearst's own editorial standards 'should not be posted on social media, whether on a Hearst account or a personal one.'"
The Post explained that "the policy also urges Hearst staffers to report co-workers' social media rule-breaking or anything that could 'impact the reputation or objectivity of Hearst Magazines' to management, in what the union statement dubbed 'a frighteningly authoritarian flourish.'"
Lizz Schumer, a senior editor and union shop steward at Good Housekeeping, told the Post, "It feels like a drastic overreach on the part of our parent company." 
Harper's Bazaar editor-in-chief Samira Nasr apologized after she landed in the news for an Instagram story where she claimed that the cutting of water and power to the Gaza Strip was "the most inhuman thing I've seen in my life." 
After backlash, Nasr apologized for what she described as "deeply insensitive and hurtful comments." 
WASHINGTON POST APOLOGIZES, REMOVES ANTI-HAMAS CARTOON AFTER CRITICS CALLED IT RACIST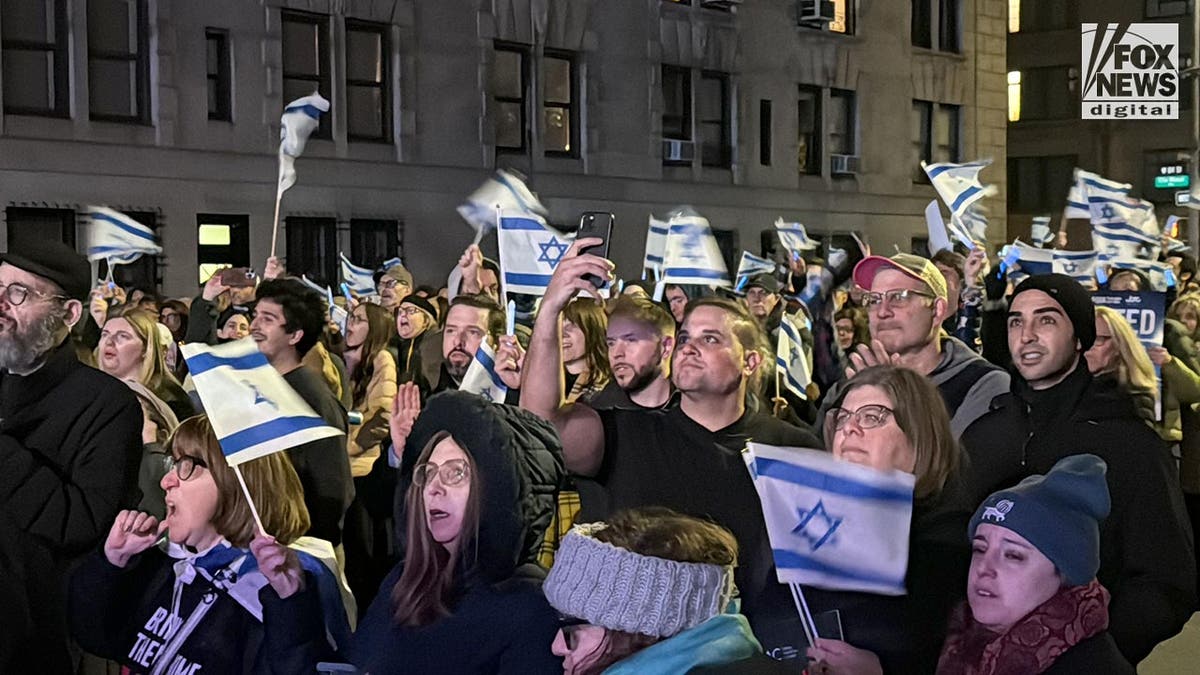 "I want to apologize to my friends, colleagues, and the entire Jewish community for my deeply insensitive and hurtful comments," Nasr wrote on her Instagram account Thursday.
Hearst executives have pledged to donate $300,000 to charitable groups in the region, per the New York Post. 
"Samira is fighting for her job," said one Hearst employee who spoke with The New York Post.
"She's eating crow," the source also said.
Hearst is one of many publications with newsrooms divided over the response to the Israel-Hamas war across the country.
There was internal uproar at The Washington Post over a political cartoon that mocked the terrorist group Hamas, Fox News Digital confirmed. 
In an email to staffers on Wednesday, the paper's executive editor Sally Buzbee wrote, "Given the many deep concerns and conversations today in our newsroom, I wanted to ensure everyone saw the notes sent out tonight by The Post's opinions editor, David Shipley, to Post readers and to his staff in opinions."
The Post cartoon titled "Human shields" depicted a Hamas spokesperson saying, "How dare Israel attack civilians," while a frightened-looking woman and four small children remain bound with rope to his body.
Buzbee forwarded the editor's note penned by Shipley offering a somber message to readers expressing regret over the cartoon. 
"As editor of the opinion section, I am responsible for what appears in its pages and on its screens. The section depends on my judgment," Shipley began. "A cartoon published by Michael Ramirez on the war in Gaza, a cartoon whose publication I approved, was seen by many readers as racist. This was not my intent. I saw the drawing as a caricature of a specific individual, the Hamas spokesperson, who celebrated the attacks on unarmed civilians in Israel."
Hearst did not respond to a request for comment from Fox News Digital.
CLICK HERE TO GET THE FOX NEWS APP
For more Culture, Media, Education, Opinion, and channel coverage, visit foxnews.com/media.
Fox News' Joseph A. Wulfsohn contributed to this report.