As Robert De Niro's employee discrimination trial continues, his baby mama has seemingly emerged as a key figure in the actor's former assistant's allegations.
Graham Chase Robinson, who worked for De Niro from 2008 until 2019, and the "Flowers of the Killer Moon" actor are in court over the assistant's lawsuit accusing De Niro of gender discrimination. Robinson has alleged the actor repeatedly used "vulgar, inappropriate, and gendered comments" in addition to overworking and underpaying her in her $12 million lawsuit.
During the two days of De Niro's testimony, Robinson's lawyers shared text messages in which they claim De Niro's girlfriend, Tiffany Chen, who gave birth to the actor's seventh child this year, issued an ultimatum to get rid of the former assistant.
"If you keep her, you and I will eventually have problems," one text, sent by Chen to De Niro and read in court, said. De Niro denied the claims, saying Chen only wanted her off projects that had to do with decorating the couple's home.
ROBERT DE NIRO ADMITS HE 'BERATED' EX-ASSISTANT, CALLED HER 'SPOILED F—ING BRAT' DURING COURT TESTIMONY
"No one tells me what to do in my office, period," De Niro said on the stand, according to the court transcript.
Chen and De Niro first met in 2015 while the actor was filming "The Intern." Chen appeared in the film as a tai chi instructor. The pair claims they didn't begin dating until years later after his tumultuous divorce from Grace Hightower.
While Chen and De Niro weren't publicly romantically linked until 2021, the two moved into a New York City townhome in 2018, according to court testimony. 
At this time, Chen began to manage Robinson on projects for the townhome. Robinson had been working for De Niro for 10 years at this point. However, the two seemingly didn't get along as Chen began to accuse Robinson of having "imaginary intimacy" with the actor.
"Ms. Chen said that Chase wanted to marry Mr. De Niro, that Chase wanted to move into the house with him, that Chase had imaginary intimacy that she wanted to be the lady of the house," Robinson's lawyer said during opening statements.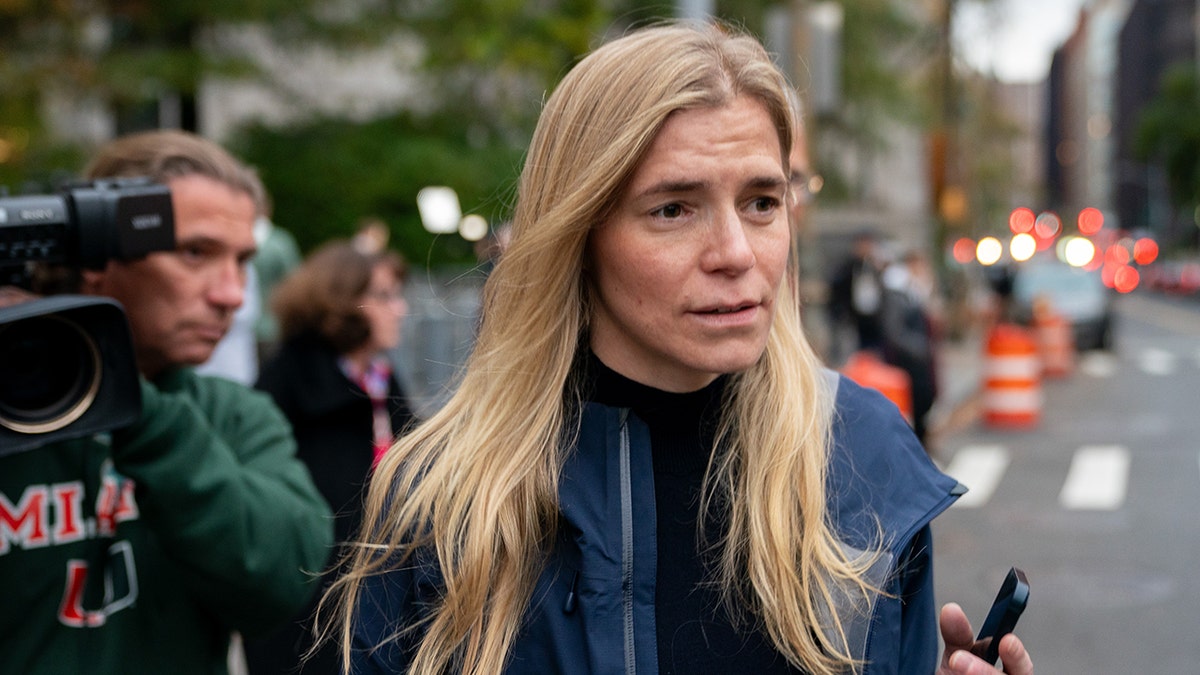 LISTEN: ROBERT DE NIRO TERRORIZES FEMALE EMPLOYEE IN PROFANITY-LACED TIRADE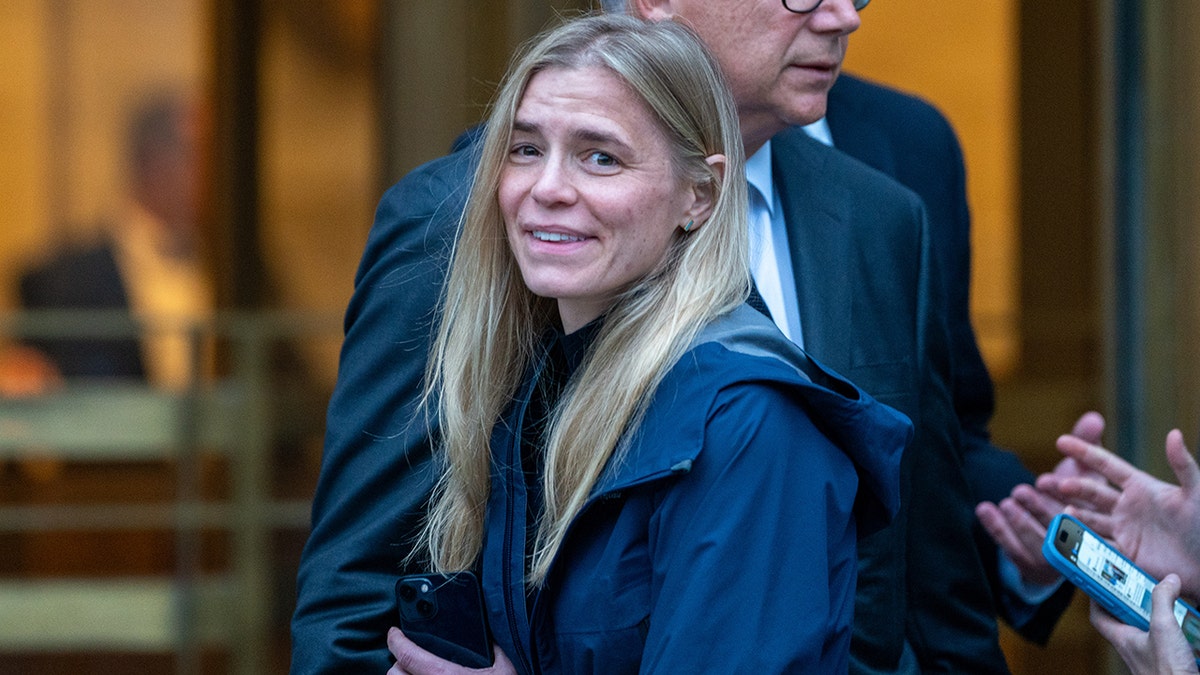 This "imaginary intimacy," as Chen referred to it in text messages shown in court, allegedly caused problems between the girlfriend and former assistant. At one point, Chen accused Robinson of purposely forgetting to cater food for a chartered flight.
"In my experience, on private planes they rarely have a mixup like Chase claims happened," Chen wrote to De Niro in a text read during court testimony. "I don't trust her when it comes to me. Her sense of entitlement stems from this imaginary intimacy she has with you and I have seen it in her texts about the house all over again. She thinks she's your wife and I'm tired of her rearranging things and throwing my stuff on the floor in chaos whenever she decides she wants to be 'the lady of the house. It's very bizarre and it really has to stop."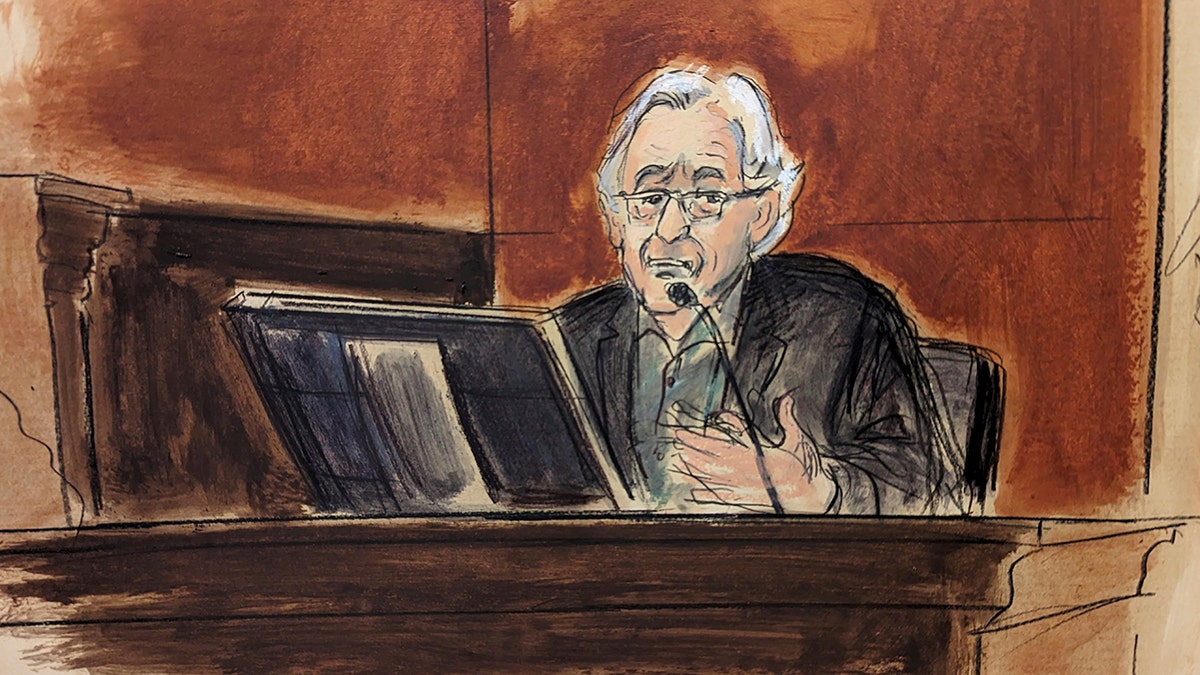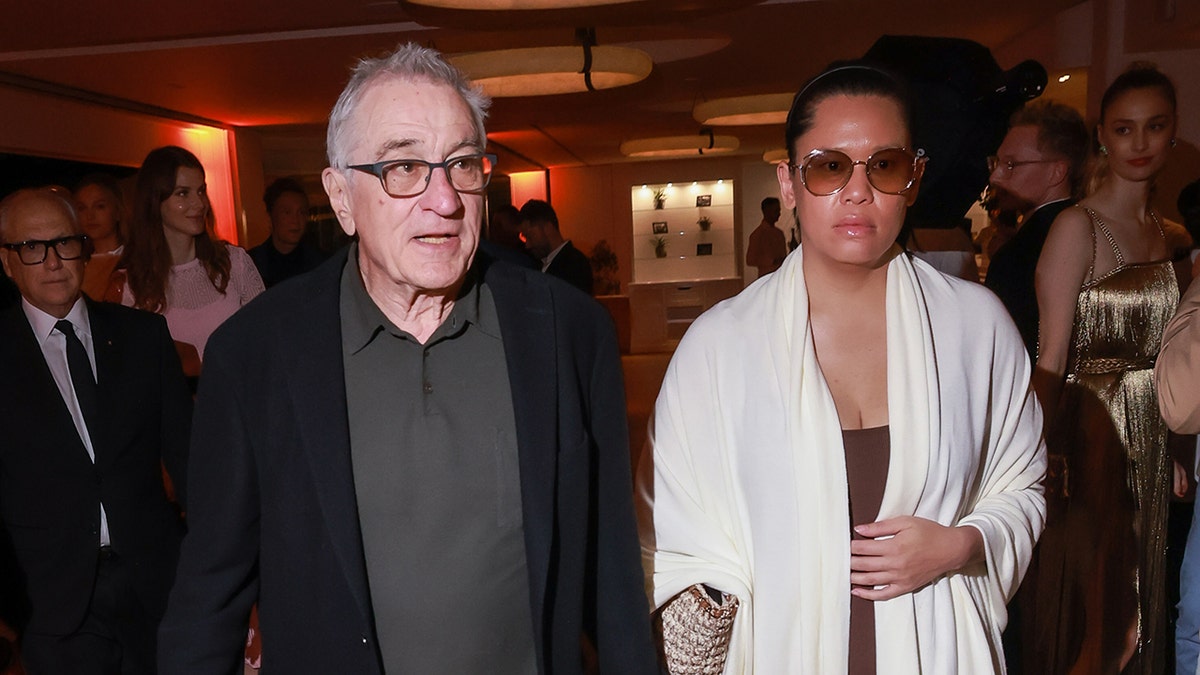 ROBERT DE NIRO TESTIFIES DISCRIMINATION LAWSUIT 'IS ALL NONSENSE'
Chen and Robinson also got in a back-and-forth argument over the assistant's role when the martial arts instructor needed paintings moved.
Robinson shared her concern in an email, saying, "It has been pretty obvious for a while that there is an issue with me working for you, and I tried really hard without bothering you, to get out of the middle and out of your home and get back to my job." 
"It is not working. When you can, let's talk. It is not a heart attack conversation, it is not about throwing in the towel, I just want to make sure that everything runs smoothly. Your guidance will be helpful."
De Niro sent the email to Chen, who texted him later that evening, "I sense an undertone of worry with blanketed by her imaginary intimacy. To say she is in the middle is odd. It is an odd desire to instigate her personal relationship with you, which in her mind is far more developed and weird than what is really happening."
Chen added, "She is scared now because her persistent manner and demented imaginary intimacy with you has finally pissed me off."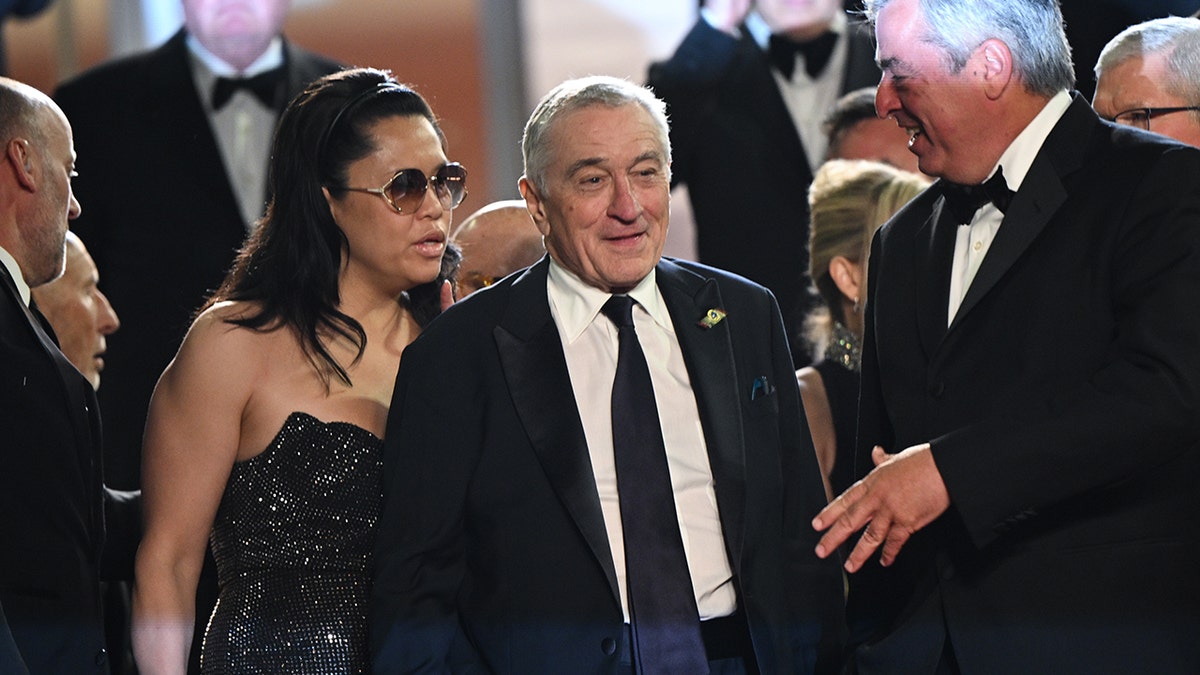 LIKE WHAT YOU'RE READING? CLICK HERE FOR MORE ENTERTAINMENT NEWS
Robinson has maintained that she was tasked with putting together and decorating the townhome in 2018 despite being promoted to vice president of production and finance.
Robinson testified in her deposition that "(m)y job at Productions kind of had been redirected to all of this gender female role where I was handling this housework and vacuuming and doing all of these things. … It had nothing to do with VP production of finance. That was incredibly demeaning and frustrating for me to deal with," according to The Hollywood Reporter.
According to De Niro's testimony Tuesday, Robinson was only promoted because she wanted the "title change" and he maintained that her duties as head assistant never changed.
De Niro was also asked about times he requested Robinson scratch his back, which caused an outburst in the courtroom.
"I don't – she didn't scratch it," he said on the stand. "If she did, I said could you scratch it because I'm over here, one thing, I have an itch. Once. It is so ridiculous. It is every little thing she is trying to get on me. It is like she implies that she is out in front of the building scrubbing the floors on her knees, washing it, and making sure that – this is nonsense. Come on."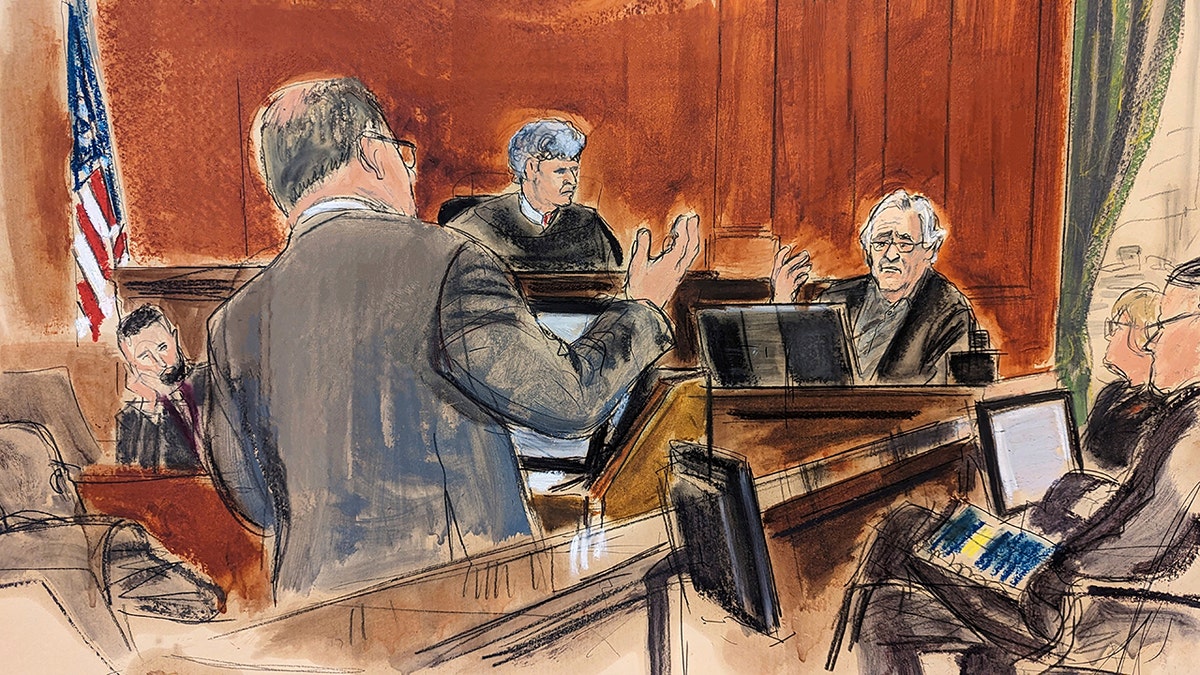 When Robinson's lawyers claimed that he asked twice for the assistant to scratch his back, De Niro shot back, "OK. Twice? OK. OK, you got me. I don't even know what you are talking about. I'm sorry, this is nonsense."
He also added, "It never was with any disrespect or lewdness or any kind of weirdness that you are trying to imply. Shame on you, Chase Robinson."
Before she filed her 2019 lawsuit, De Niro filed his own. 
The $6 million suit accused Robinson of improper use of the company credit card, watching TV on company time and stealing frequent-flier miles for personal trips.
CLICK HERE TO SIGN UP FOR THE ENTERTAINMENT NEWSLETTER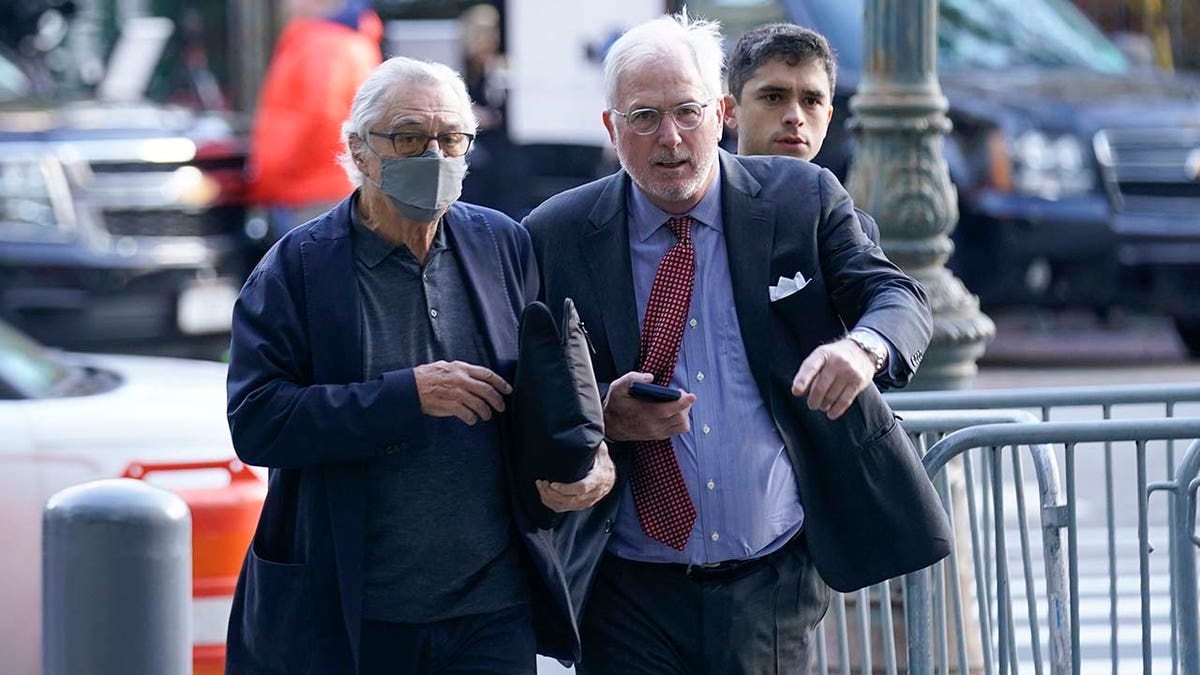 In 2022, Robinson came forward to accuse De Niro of retaliation with his 2019 lawsuit. The former assistant alleged she uncovered text messages between De Niro's employees that proved the actor's lawsuit was filed to "humiliate" her, according to court documents previously obtained by Fox News Digital. In one text exchange, a longtime employee of De Niro reportedly said that Robinson "was threatening to sue bob so they wanted to ruin her first."
The employee also said the figure De Niro sued Robinson for was "just a random number…