The Seattle Police Department (SPD) is set to implement the nation's first policy governing the use of ruses, tactics deliberately used by law enforcement to deceive members of the public.
The new rules, announced by Seattle Mayor Bruce Harrell, will go into effect Wednesday and will limit how police officers can use the tactics following two high-profile cases in the last five years that led to public backlash.
In 2018, a police officer's ruse in a hit-and-run case contributed to the driver's suicide, according to KOMO News, citing a report by Seattle's Office of Police Accountability (OPA). 
'I WANT MY HOUSE BACK': WASHINGTON HOMEOWNER LIVES IN VAN WHILE DEADBEAT TENANT LISTS HOUSE ON AIRBNB
The OPA said that in order to get the driver to turn himself in, the officer told one of the suspect's friends that the crash left a woman in critical condition while in reality, it was a minor collision with no injuries. However, the man became despondent over the possibility he killed someone and soon died by suicide.
Then, in a 2020 ruse, police in Seattle falsely claimed in radio broadcasts that armed members of the Proud Boys, a right-wing men's group, were gathering during the "occupied" Capitol Hill Organized Protest at the height of the Black Lives Matter protests. The dispatches caused panic among some protesters, some of whom armed themselves in response, according to The Seattle Times, citing another report by the OPA.
The new ruse rules seek to set clear standards on how SPD officers can use the tactics going forward, and limits use to five scenarios. Patrol ruses may be used for de-escalation, to calm or provide comfort to a person or to promote the safety of any person. The tactics can also be implemented for scene management, or to bring potentially violent situations to a peaceful resolution.
Additionally, patrol ruses may not be broadcast over radio, social media or any other mass media format, the new policy states. No patrol ruse may involve officers making or implying promises regarding prosecution or filing decisions, and patrol ruses that shock the conscience will not be used.
DAD OF TEEN KILLED IN SEATTLE CHOP ZONE SUES CITY: 'ENCOURAGED LAWLESSNESS TO REIGN'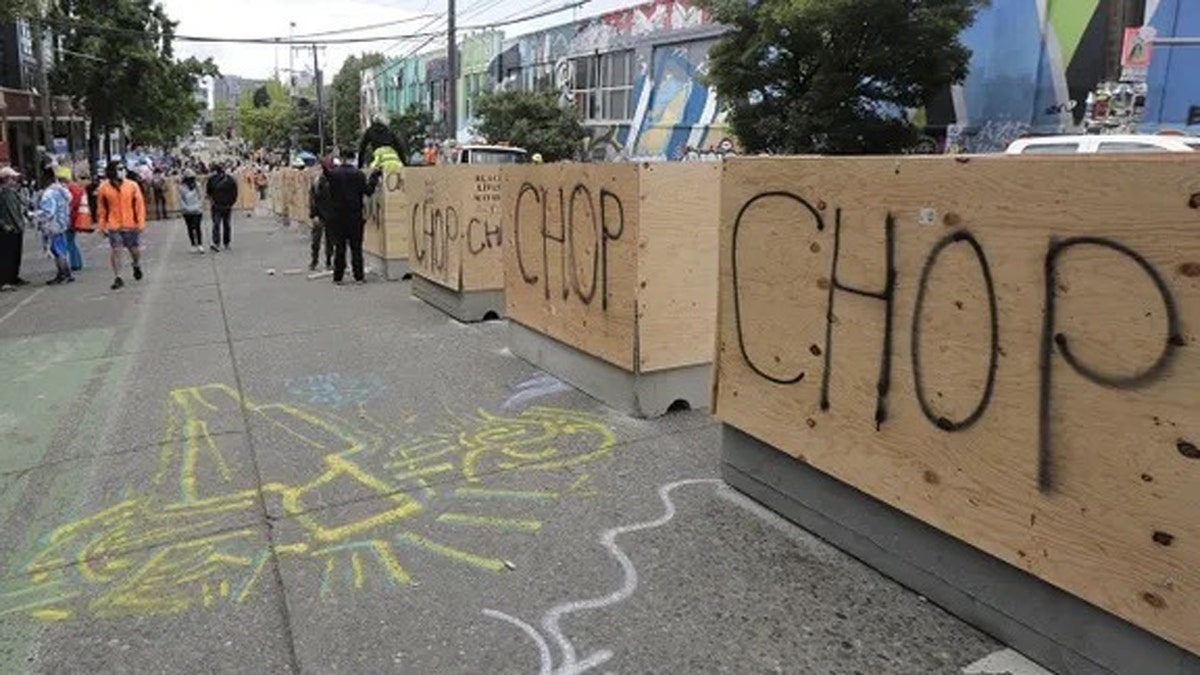 Harrel said the new guidelines will lead to better police work. 
"Effective public safety requires community buy-in, and this new policy is an important step to build understanding with the public, demonstrating that for SPD operations to be successful, they must be paired with a commitment to unbiased, constitutional policing," Harrell said. 
SEATTLE CHOP SUSPECT PLEADS GUILTY TO MURDER IN 2020 ANTI-POLICE ZONE
Harrel said the policy also requires supervisor approval, creates accountability through requirements for documentation, and offers protections for juveniles.
The policy was formulated over a three-year period with input from accountability experts and law enforcement stakeholders led by Seattle's Office of Inspector General for Public Safety, the city office charged with independent civilian oversight of police policies and practices.
CLICK HERE TO GET THE FOX NEWS APP
Seattle Police Chief Adrian Diaz welcomed the new rules and said the SPD was engaged in the process.
"This first-in-nation policy balances the legitimate use of deception, especially for de-escalation and the safety of all persons, with supervision, documentation, and clear prohibition of ruses that compromise public trust," Diaz said.