The Seattle man accused of causing a deadly chain-reaction crash on November 9 that sent a metro bus into a building and killing a woman has a criminal history, according to authorities. 
Prosecutors say that 31-year-old Adam Abelson has been issued around 50 warrants for his arrest in the past and is accused of a number of crimes. 
Abelson has an extensive record, including hit-and-run, vehicle prowling, making false statements to a public servant, theft and organized retail theft, according to prosecutors. 
According to legal documents, officials state that Abelson not only caused the crash with the bus in Seattle but was also accused of having drug paraphernalia on the front seat of his car at the time. 
ILLINOIS SCHOOL BUS CRASH LEAVES 4 STUDENTS AND DRIVER INJURED, SOME FLOWN TO HOSPITAL
Abelson was also allegedly "speeding at highway speeds and much faster than the 25mph speed limit," according to reports.
Regarding the fatal crash, reports state that Abelson "collided with the front bumper of the Prius before striking the bus near the front left tire." 
SHANIA TWAIN'S CREW MEMBERS HOSPITALIZED AFTER TOUR BUS INVOLVED IN MULTI-VEHICLE CRASH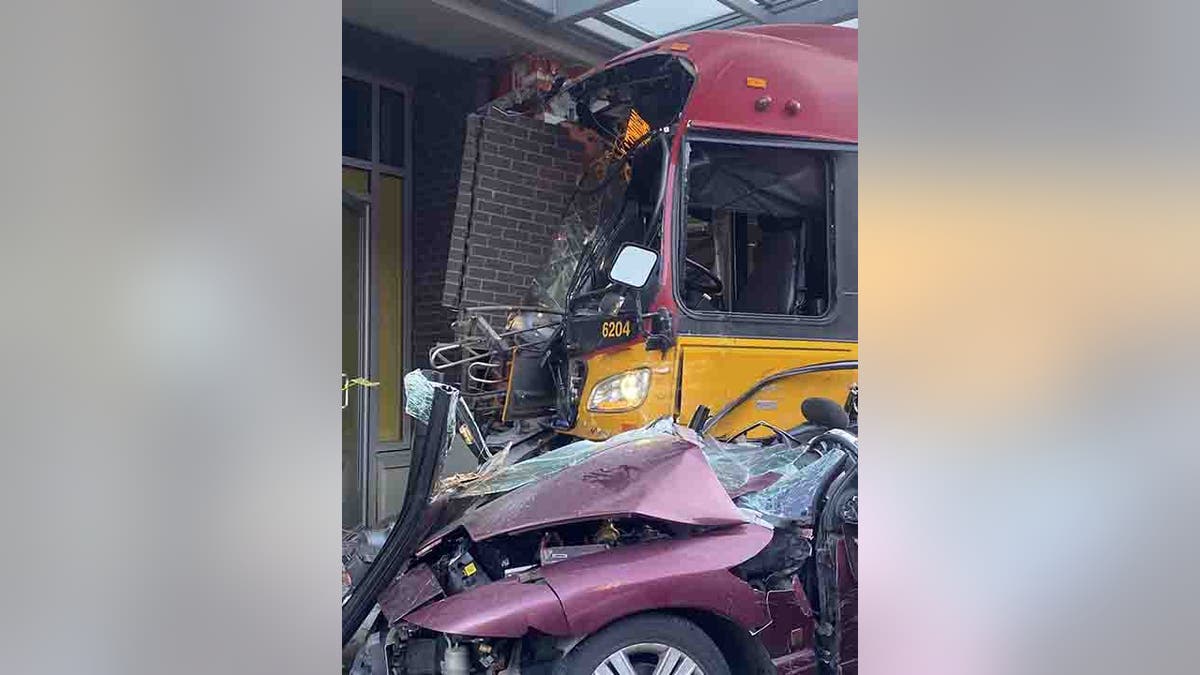 Investigators say the impact pushed the bus toward the southeast corner where pedestrian Amanda Schneider stood. She reportedly tried to run but was struck and killed. 
So far, authorities say Abelson is facing charges of vehicular homicide, reckless driving and having no valid operator's license.  
CLICK HERE TO GET THE FOX NEWS APP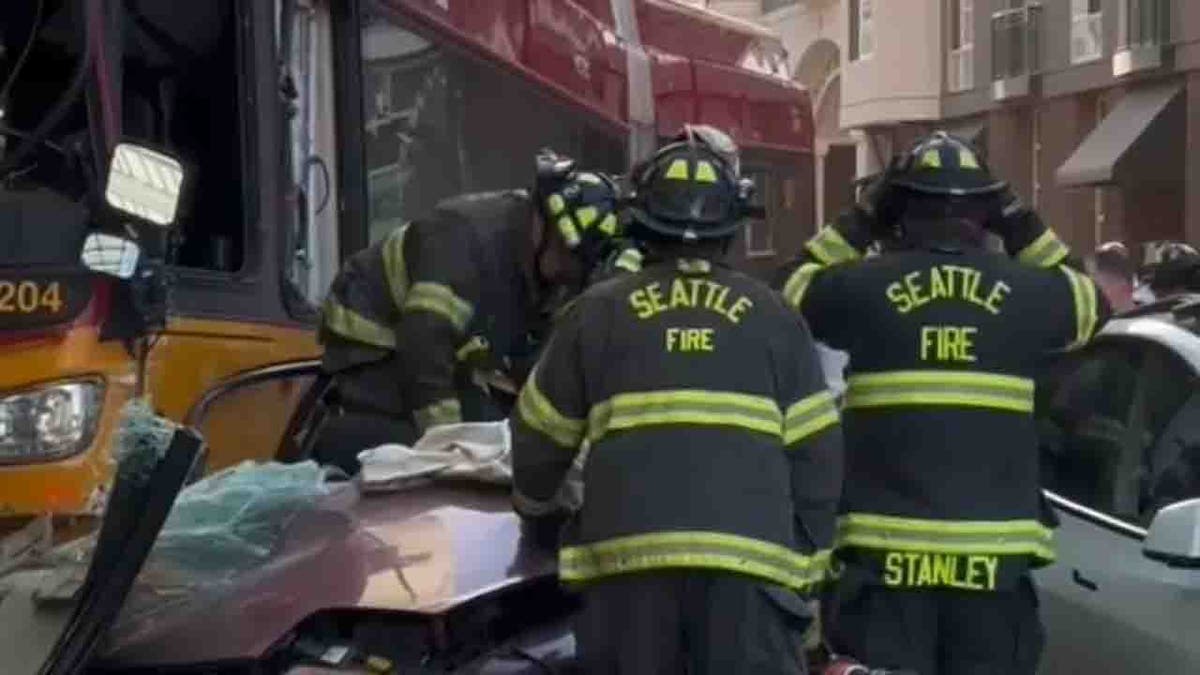 Court documents reveal that the state toxicology lab is working on the results to determine if Abelson was under the influence of something during the crash.