The Houston Texans' win over the Tampa Bay Buccaneers was wild to the end, with quarterback C.J. Stroud firing his fifth touchdown with six seconds left in the game to win it all. 
But earlier in this one, a backup running back was called upon to kick a field goal, and he was ready to make it. 
Texans kicker Ka'imi Fairbairn suffered a quad injury in the first half, leaving Houston without a kicker for the remainder of the game. Because of that, head coach DeMeco Ryans looked to Stroud to go for two-points conversions when they scored touchdowns. 
CLICK HERE FOR MORE SPORTS COVERAGE ON FOXNEWS.COM
But when the Texans were stopped on 3rd-and-goal with the game tied at 30 with 8:45 left, Ryans called upon Dare Ogunbowale, a running back on the depth chart, to step in and make a key field goal. 
BUCCANEERS PUNTER SMACKS BILLS PLAYER WITH HELMET IN WILD SCENE
Earlier in the game, Ogunbowale smashed a kickoff through the end zone for a touchback, though it did come at midfield after an earlier penalty was placed on the kickoff.
But Ogunbowale showed off his boot again when he stepped into the kick and knocked it right down the middle for the three points and the Texans lead.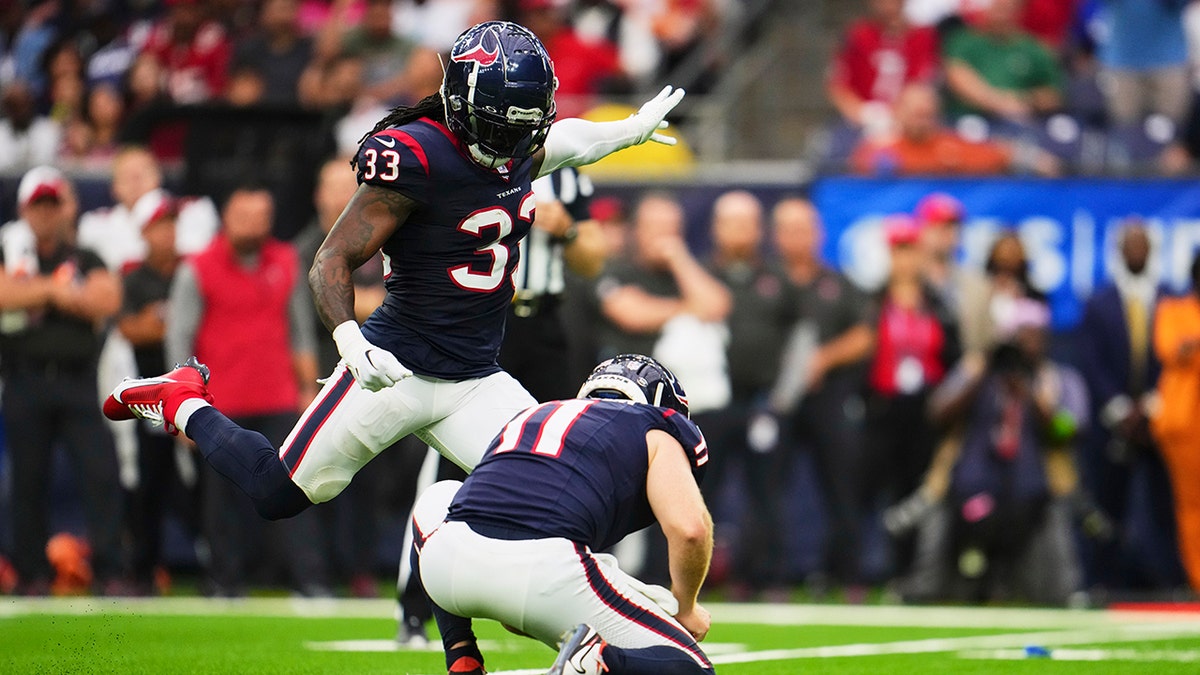 Ryans was trying to remain serious in the close game with lots of time left on the clock. However, he couldn't help but smile when he saw Ogunbowale and his team celebrating the field goal made.
It turned out to be a crucial three points, too, because Stroud's 40-second touchdown drive at the end of the game allowed the Texans to defeat the Bucs, 39-37. Without the field goal, the Texans would've needed a two-point conversion to win it.
The Texans moved to 4-4 on the season, as Stroud broke the single-game rookie record for passing yards with 470 on 30-for-42 passing and five touchdowns.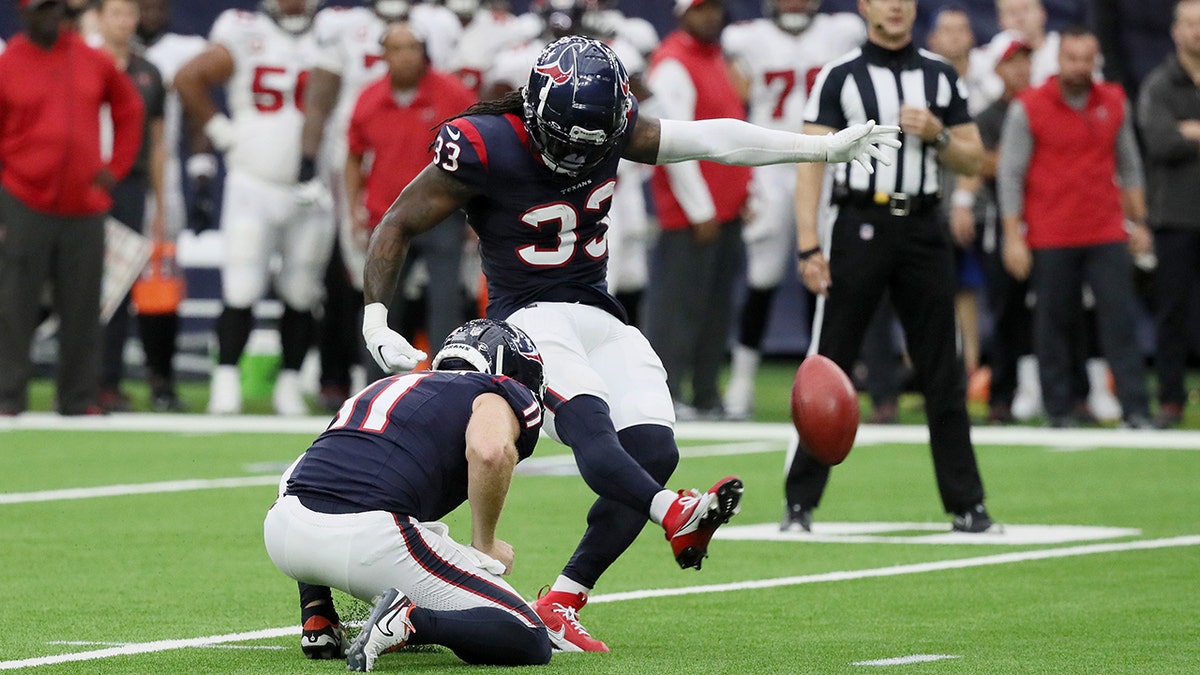 CLICK HERE TO GET THE FOX NEWS APP
While Stroud's performance goes into the record books, Ogunbowale's clutch field goal will forever be remembered in this thrilling game.