This is starting to look like an unstoppable virus, spreading across the globe.
While the Israel-Hamas war has stirred passionate debate, the rise of antisemitism in many countries is unmistaken and unthinkable.
"Americans like to believe such things couldn't happen in the U.S. They have," a Wall Street Journal editorial declares.
NIKKI HALEY HAILED FOR IOWA SURGE, BUT TRUMP STILL DOMINANT
The Anti-Defamation League reports a 388 percent increase in antisemitic incidents during two weeks in October. These include "a car carrying individuals with Palestinian flags allegedly swerving toward a Jewish family and several alleged assaults by pro-Palestinian protesters."
Whatever your views on the Mideast conflict, this kind of violence is unacceptable. This is no longer a matter of pro-Hamas demonstrations on college campuses, which have prompted big-name donors to halt their funding when university presidents remain silent.
Just yesterday, when Tony Blinken and Lloyd Austin were testifying on the Hill, protestors covered in fake blood and shouting "You're the terrorists!" and accusing the Cabinet members of supporting "genocide" in Gaza had to be dragged from the hearing room.
And with pro-Israel activists putting up "KIDNAPPED" posters with pictures of those held hostage by Hamas, anti-Israel militants have been caught, sometimes on video, tearing down the posters. I mean, who does that? 
The Biden administration is now working with college officials and law enforcement to combat physical attacks on Jews, but the reality is that countless schools are dealing with the growing problem.
HOW MIKE JOHNSON WON THE GAVEL AFTER WEEKS OF REPUBLICAN AGONY
The modern-day pogroms, as the Journal puts it, are sadly reminiscent of the worst era in German history. I generally detest Nazi comparisons for unrelated reasons in today's politics, but when Jews and Jewish institutions are targeted for violence and harassment, it's fair to point out the echoes from nearly a century ago that culminated in the Holocaust.
At a Russian airport last weekend, a bloodthirsty mob went searching for Jews after a flight from Tel Aviv landed there. Authorities helped the Jewish passengers hide throughout the airport.
Yet the Associated Press saw fit to run this headline: "Crowd storms Russian airport to protest flight from Israel." Protest? Seriously?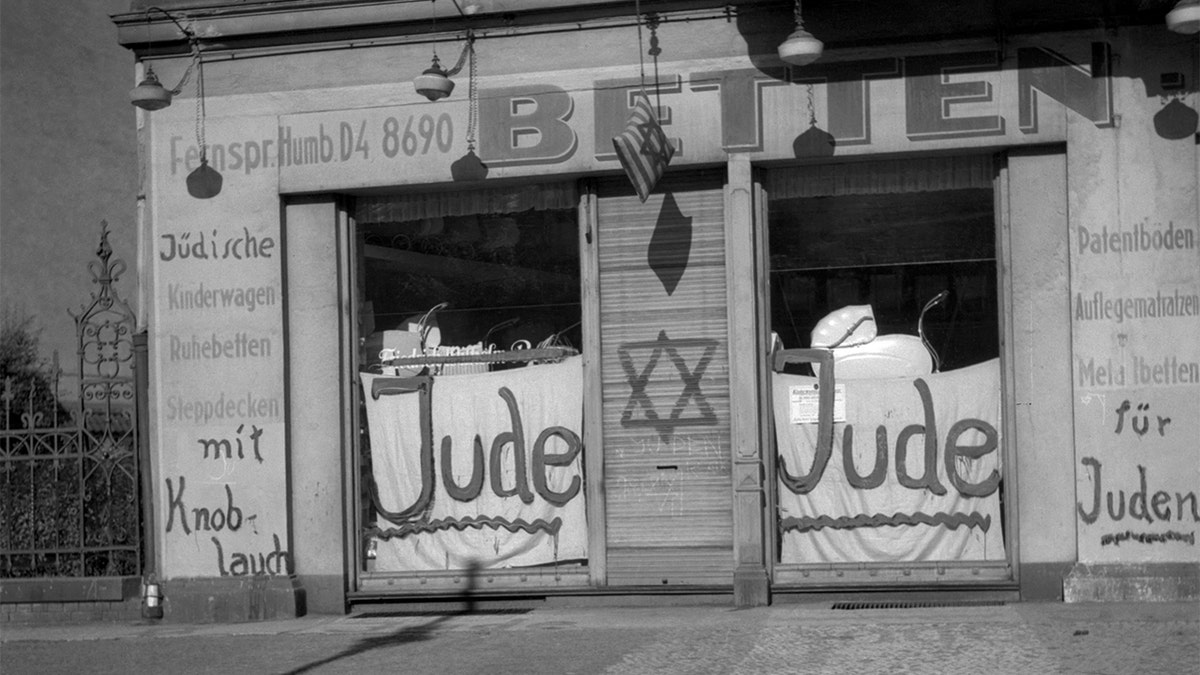 After a social media uproar, the wire service later changed the headline to "Hundreds Storm Airport in Russia in Anti-Semitic Riot," which is exactly what it was.
This sounded very much like the utterly irresponsible New York Times headline blaming Israel for killing hundreds at a Gaza hospital, which was flatly untrue and later prompted the paper to apologize.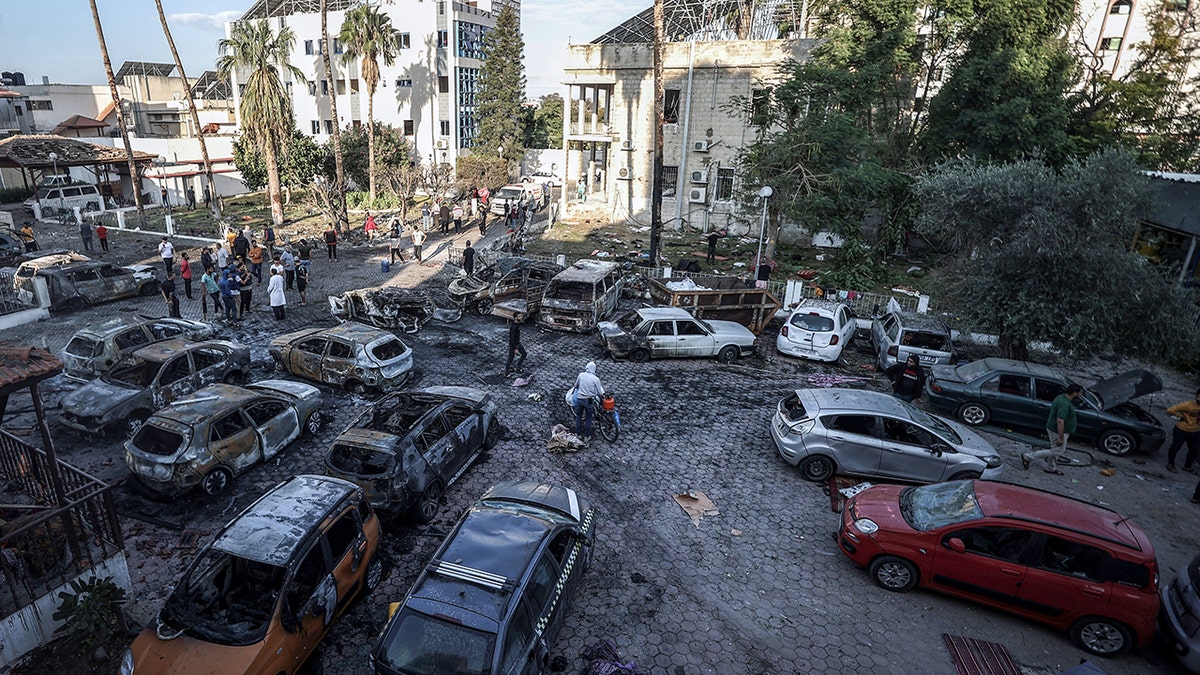 As the Journal and others have reported, a synagogue in Berlin was attacked with Molotov cocktails, and Stars of David were painted on the homes of some Jews. In London, two Jewish schools closed for fear of similar attacks. Protesters in Sydney chanted "gas the Jews" after the Hamas attacks. They didn't lack for subtlety. 
From the Journal: "If protesters wanted to burn Israeli flags in a fit of wrong-headed pique about a two-state solution, that is one thing. Only anti-Jewish hate can explain how synagogues, children and airports are targets of this outrage." (A Drudge link can take you behind the paywall.)
It doesn't help that many people were killed yesterday during strikes against a refugee camp in northern Gaza. Hamas, well known for inflating casualty figures, says hundreds were killed or injured. News outlets, having learned their lesson, did not say Israel caused the destruction, but those who don't care about the facts will obviously blame the Jewish state for this tragedy.
SUBSCRIBE TO HOWIE'S MEDIA BUZZMETER PODCAST, A RIFF ON THE DAY'S HOTTEST STORIES
To say that Jewish people around the world are frightened and depressed over the explosion of antisemitic incidents doesn't quite capture the changed atmosphere. For many, especially in America, there is a growing sense of disbelief, especially as some of those on the left openly cheer Hamas for brutal massacres, desecration of bodies and seizing of civilian hostages.
But you don't have to be Jewish to be appalled by what's happening. You can even view Israel as an occupying force in the Middle East and still be disgusted by Hamas terror tactics, just as I grieve for Palestinian civilians killed in the crossfire of this war and facing severe shortages of food and water.
CLICK HERE TO GET THE FOX NEWS APP
The bottom line is that antisemitism is thousands of years old, but as the war reminds us, is very much with us today in new and virulent forms.