A woman who went viral for yelling about another passenger not being "real" on an airplane says she is able to laugh at herself following the ordeal. 
Tiffany Gomas turned heads when a video captured her walking down the aisle of an American Airlines flight yelling, "I don't give two f—s, but I am telling you right now, that motherf—–  back there is not real." The mysterious statement caused millions around the world to speculate what Gomas really saw. Some theorists suspected she was witnessing paranormal activity. Gomas later clarified she was using an expression during an altercation with another passenger. 
"Now, I'm able to laugh at it," she told "Jesse Watters Primetime" Thursday. "Not at the situation itself, just at myself. It's an insane situation to be in. Not a proud moment whatsoever."  
Gomas told FOX News she had a disagreement with another passenger on the airplane that made her feel "uncomfortable" and prompted her to leave.  
WHOOPI GOLDBERG CALLS OUT MILLENNIAL WORK ETHIC: 'IF YOU WANT A HOUSE, YOU CAN'T WORK A FOUR-DAY WORK WEEK' 
"The language — I've been working on that," Gomas explained to host Jesse Watters. "I was talking to a specific person that I had an altercation with. It was just a figure of speech. Not a good one, you know, but when you're worked up, and you're spiraling out of control, you're not really thinking your words clearly through." 
Gomas said "panic set in" after she left the airport, realizing her incident could be shared online. 
"I couldn't relax," she recalled. "Obviously, it was just pure terror. Like, what's going to happen next? And I couldn't fathom the amount of times this would get reposted and retweeted … I knew it was going to go viral, but I didn't think it was going to go that viral." 
After searching for videos of her exchange online, she went into hiding for a month before finally coming out of her house and seeing the comedy in the situation. 
"I didn't know I pointed with two fingers," she joked. "I had no clue, but I guess I would be a really great flight attendant because I had that down pat." 
CLICK HERE TO GET THE FOX NEWS APP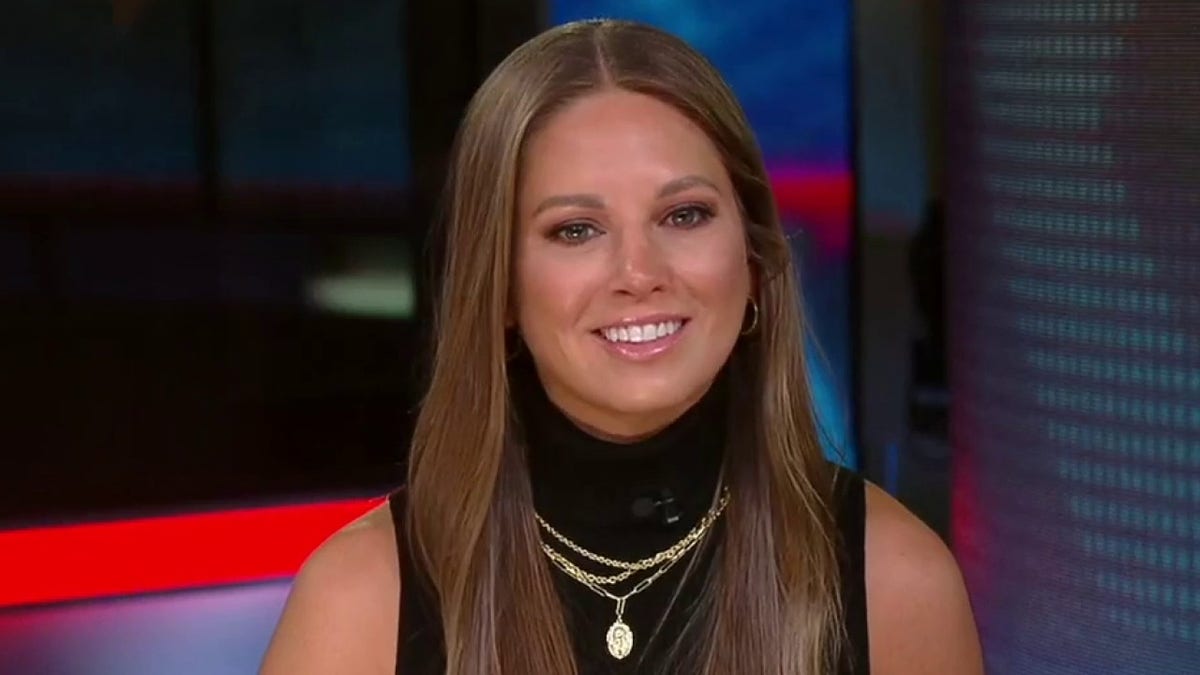 Gomas expressed gratitude to her parents for their support after her viral encounter. 
"They have been so incredibly amazing," she said. "My support system is out of this world. That is the only reason why I think I survived it." 
FOX News' Gabriel Hays contributed to this report. 
For more Culture, Media, Education, Opinion, and channel coverage, visit foxnews.com/media.