The AL West title came down to the final day of the season, and the Houston Astros defeated the Texas Rangers via a tiebreaker.
In the clubhouse to celebrate their third straight division title and sixth in seven years, third baseman Alex Bregman did his best Kanye West impression.
"A lot of people were wondering what it was going to be like if the 'Stros didn't win the division," Bregman said before the team began popping champagne. "I guess we'll never know."
CLICK HERE FOR MORE SPORTS COVERAGE ON FOXNEWS.COM
The quote was a play on West's acceptance speech from when he won best rap album at the 2005 Grammys for "The College Dropout."
The Rangers eventually got the last laugh. The Rangers not only beat Houston in Houston to win the American League pennant. They also won their first World Series title.
It's pretty clear the Rangers heard what Bregman had to say, because Corey Seager, the World Series MVP, quoted Bregman (and West) but put his own twist on it.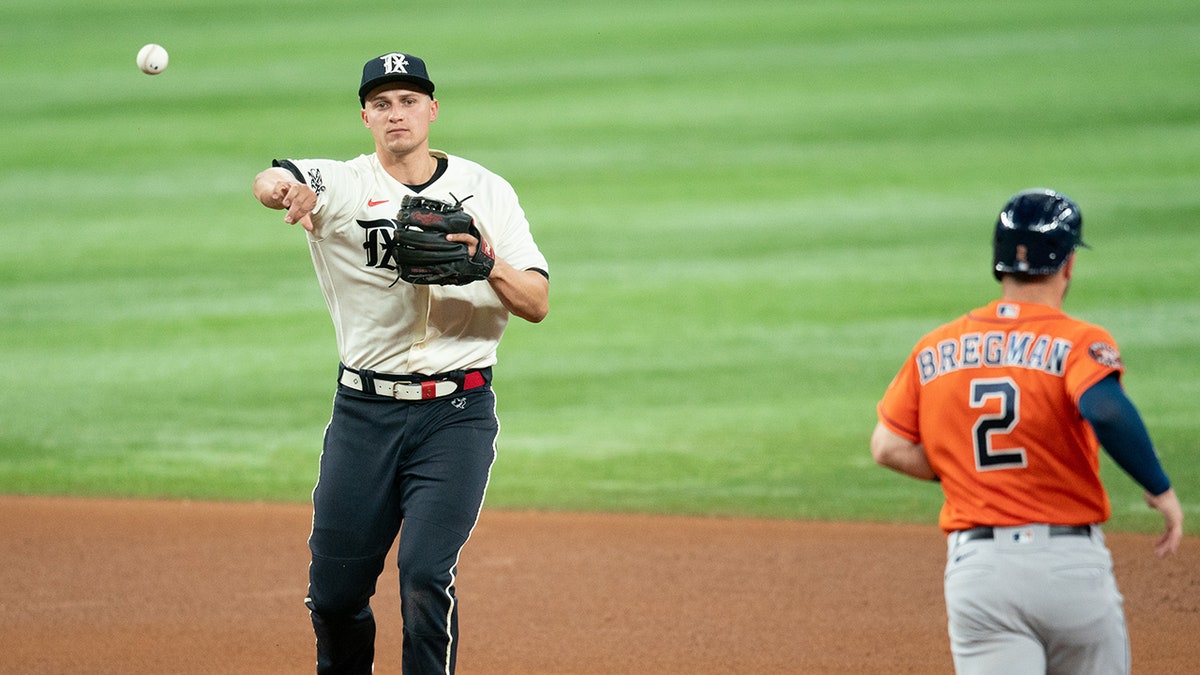 "I just have one thing to say. Everybody was wondering what would happen if the Rangers didn't win the World Series," Seager began, already to a rousing applause.
"I guess we'll never know."
DUSTY BAKER SAYS SCRUTINY FROM 'BLOGGERS AND TWEETERS' PLAYED ROLE IN HIS RETIREMENT
In this series, Seager went 6-for-21 (.286), but half of his hits were home runs, including the game-tying blast in the bottom of the ninth in Game 1 that gave Texas a walk-off victory.
Seager's World Series MVP trophy puts him in historic company. Seager also won the 2020 World Series MVP with Los Angeles. With this year's MVP, he joined Reggie Jackson, "Mr. October," as the only position players to win two World Series MVP Awards.
Seager's just the fourth player ever to win two World Series MVP trophies. Pitchers Sandy Koufax and Bob Gibson have multiple MVP trophies for the Fall Classic.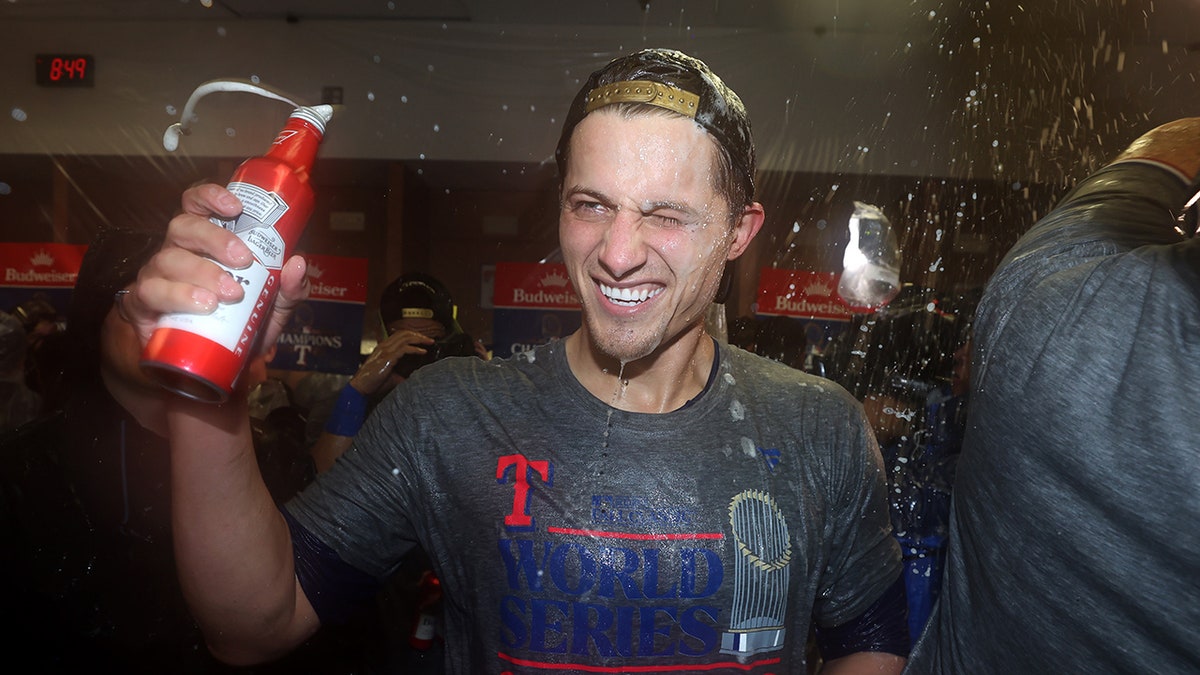 CLICK HERE TO GET THE FOX NEWS APP
For the postseason, Seager had a .318 average with a .451 on-base percentage, a 1.133 OPS, six home runs, 18 runs scored and 12 RBIs in 66 at-bats.